Cars Parked In Sitting Rooms Is A Growing Trend (See PHOTOS)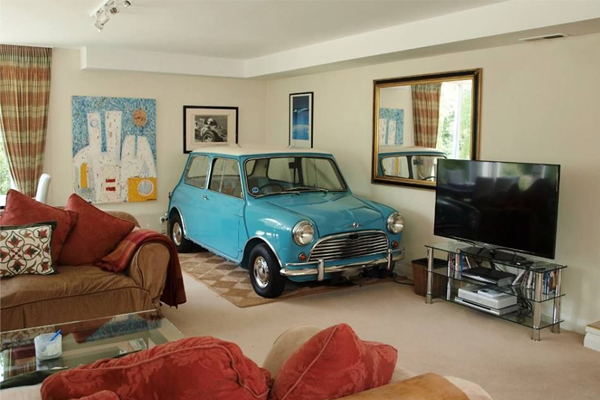 Traditionally, garages are built into the architecture of a building as an attachment.
Garages are necessary to safeguard cars from theft, the hazards of the elements of nature, etc.
However, some people have decided to take the concept of a garage to an entirely new level.
This set of people have their garages created right inside their houses, in the most unlikely of places – in the living room!
Well, these cars parked in living rooms often turnout to produce some lovely sight, adding to the decor of the house either by serving up a punch of colour, elevating the level of modernity and luxury, or enhancing the specific style of the very surrounding rooms.
For these extravagant residences, the car parking space is similar to an art gallery. 
Making in-house garage to show-off cars is becoming popular among owners of supercars.
Below, we feature some automotive showpieces resident in people's apartment.