Take A Look At This VW Beetle Covered In 2 Million Beads (Photos)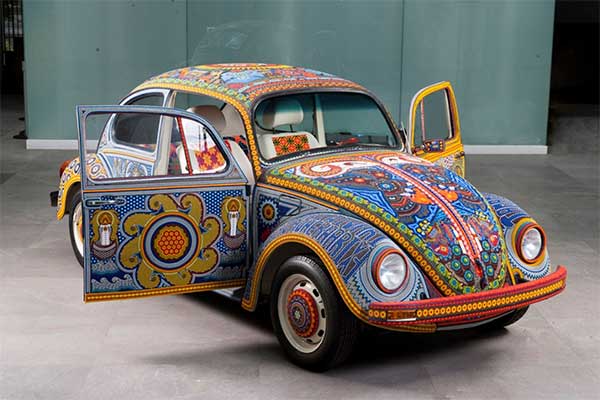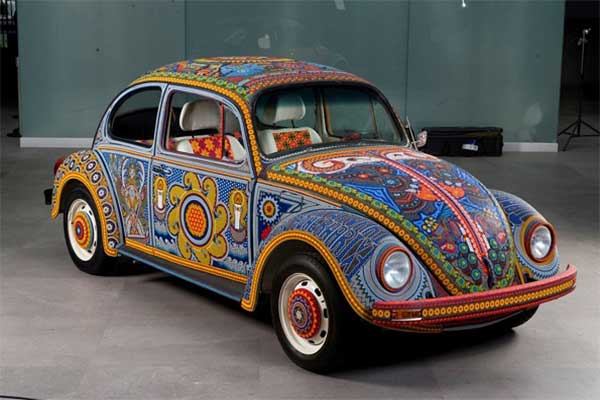 The VW Beetle is a known iconic vehicle that changed the history of the automobile sector especially the 80s version. This particular model is actually a 1990 model and it is very unique as it is designed with beads. The beads design cuts across from the exterior to the interior. It was unveiled at a special event in Mexico and it's an amazing work of art.
Called 'Vochol', after the word 'vocho', a common term for the Bug in Mexico, and 'Huichol', which is another name for the Wixarika indigenous group of Nayarit and Jalisco, who have preserved many of their pre-Colombian traditions over the centuries, including the decorative beadwork. The Beetle was decorated with over 2,277,000 beads but inside and outside taking 8 months to complete. In addition, it took over 9,000 working hours, to get the project, which features symbols that pay tribute to their culture.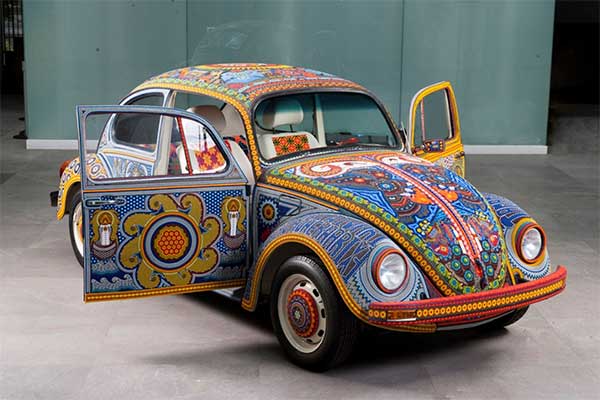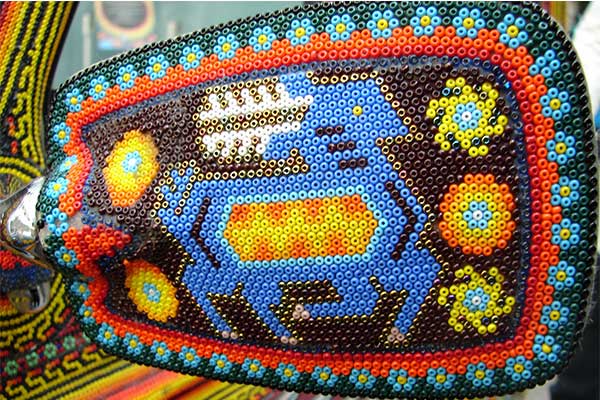 The beads design consists of two snakes in the cloud located at the bonnet that represents rain. A deer, scorpions, birds and peyote flowers are on the sides of the Beetle. Furthermore, a shaman steering a canoe at the back and a large sun on the roof that symbolizes the union between humans and gods is designed. The overall artwork is a sight to behold as the finishing is great.
The Beetle Vochol was showcased at the museum in Guadalajara, Mexico, and then featured in Mexico City for an exhibition. Not only that, it has been featured in many countries around the world for different exhibitions.