This Lamborghini Countach Is A Hyundai Powered By Toyota (Photos)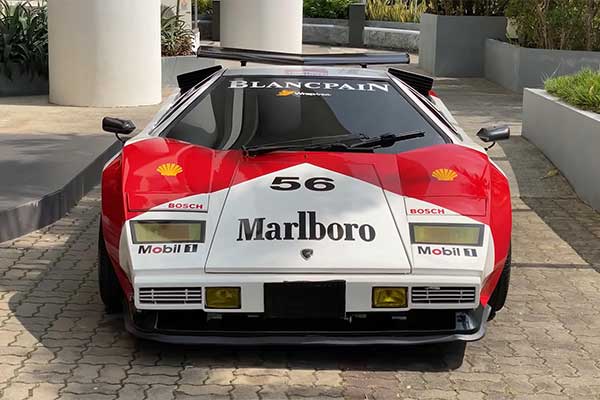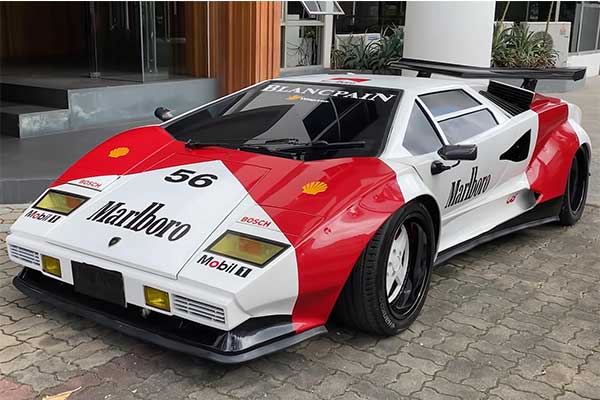 When the Lamborghini Countach made its debut in 1974, it revolutionized the supercar world back in that era. It was distinctive, unique and powerful, no wonder it lasted for almost 20 years. But enough of all that history as today we present you a replica of the Countach with a twist. It is the combination of 2 cars smashed to give something more if you want to put it that way.
What you see on the outside is a Lamborghini Countach but what is on the inside is a Toyota and a Hyundai. This project was done by Thailand Actor and TV host Kawee Tanjararak aka Beam. The Countach uses a Hyundai chassis that's been welded and stretched to extend the rear. This extension was done to accommodate the engine which is Toyota sourced. Beam stuffed in a Toyota UZ 4.0-liter V8 – the engine that powered the Lexus LS 400 – and added two turbos. The Hyundai chassis transformed the Countach from a rear-wheel-drive to a front-wheel layout.
A 5-speed manual transmission is fitted which is Subaru sourced and the suspension is sourced from Nissan Skyline GT-R R32. In addition to that, the fake Lambo Countach still maintains its scissors doors and the rear visibility is still woeful. Completing the look is a retro racing Marlboro livery used on F1 cars for several decades. During the first drive, a small speed bump damaged the suspension. Despite that, the creation of this Lambo is still awesome and with more work, it can only get better.