Chevrolet Unleashes A 1000Hp 10-Litre Naturally Aspirated V8 Crate Engine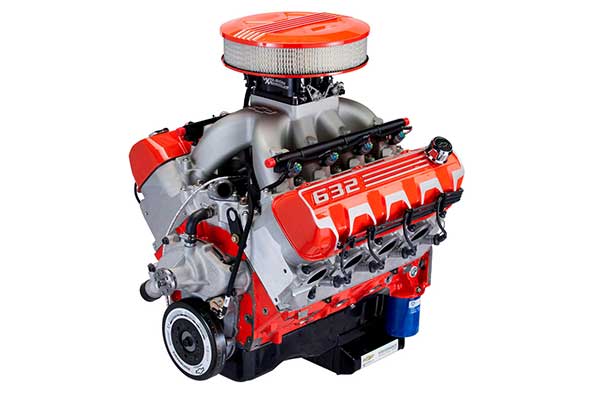 Chevrolet has finally lost it with the unveiling of the most powerful naturally aspirated V8 engine ever built. This beast is a 10.35-litre V8 that produces a monstrous 1004 hp making it even more powerful than the Hellcat.  Chevrolet calls this engine "Hellephant" (code name is ZZ632) which makes a lot of sense.
"This is the biggest, baddest crate engine we've ever built," said Russ O'Blenes, director of the Performance and Racing Propulsion Team. "The ZZ632 sits at the top of our unparalleled crate engine lineup as the king of performance. It delivers incredible power, and it does it on pump gas."
While the ZZ632 makes peak power at 6,600 rpm, it easily revs out to a recommended maximum of 7,000 rpm. Fuel is delivered by eight-port injectors with the big-block breathing through high-flow CNC-machined aluminium cylinder heads that feature symmetrical ports.
This symmetry applies to both the intake and exhaust ports, with each side's ports getting identical length, volume, and layout designs. This means that each cylinder will produce similar power. The heads have been named RS-X Symmetrical Port cylinder heads to honour Ron Sperry. He designed these as one of his swansong projects after more than half a century of working on GM's performance and racing engines.
Chevrolet will have the new crate engine on display during the 2021 SEMA show next month. Customer deliveries are scheduled to begin early next year, though the American automaker hasn't revealed the pricing yet.