Rumor: Next Generation Chevrolet Camaro To Be A 4-Door Performance EV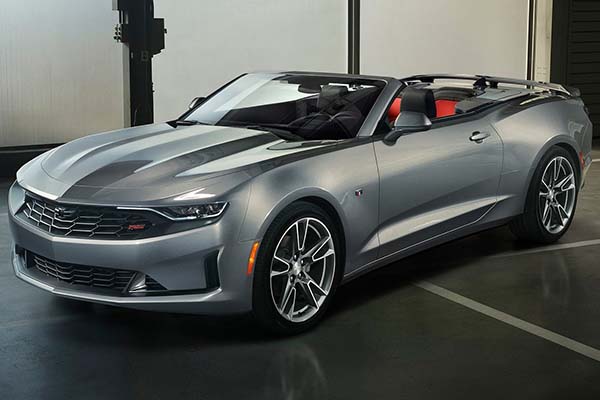 The Chevrolet Camaro still has a long future since it's an iconic model for the brand but it will not be as everybody knows it because it will be replaced with a 4-door performance EV sedan.
The existing Camaro will allegedly last until 2024. The report doesn't specify when the rumored EV sedan might replace it, though. GM previously hinted during a presentation that an all-electric Camaro could be in the works. But, nothing was mentioned about the body style.
GM has promised to go all-electric by 2035, meaning that this was always going to happen but so far most of the vehicles we've heard of have either been SUVs or pickups. That makes sense since those segments dominate the sales charts, but electric sedans like the Tesla Model S and the Mercedes EQS show that the sedan market, specifically the sedan market isn't dead.
Chevy knows it's probably lost too much ground to Ford in the Camaro vs. Mustang department. Opting for an entirely different approach could pay off big time. Ford's all-electric Mustang Mach-e and the Hummer EV have also proven that there's room for heritage nameplates in the electric revolution, meaning that an all-electric Camaro could make sense.
In addition to the big change for the Camaro, EV versions of the Chevrolet Silverado and GMC Sierra should arrive in 2023. An electric Cadillac Escalade might join the lineup in 2024. The Malibu allegedly goes electric sometime after 2025.