Music Producer, Cobhams Asuquo, Washes A Car At A Car-Wash (Video)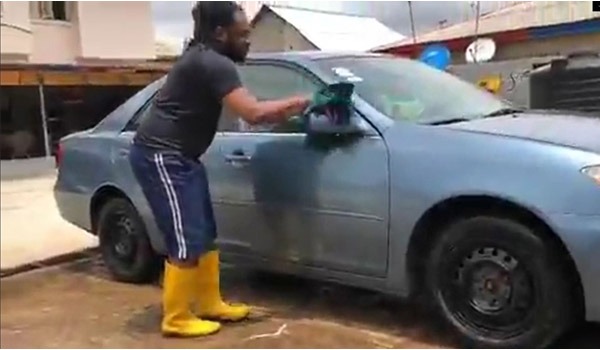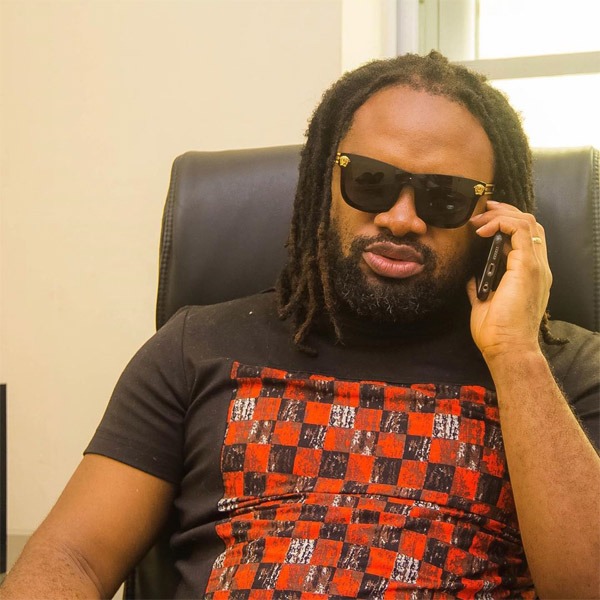 Cobhams Asuquo is a Nigerian musician, music producer, and songwriter.
The 39-year old Cobhams was studying law at the University of Lagos but decided to leave it and branch into music full-time
He shot to fame when he produced the debut album of Nigerian soul sensation Asa. The album had hit singles such as, "Fire on the Mountain" and "Jailer".
Cobhams Asuquo is visually impaired. He has been blind from birth. Despite this challenge, he has refused to limit himself to certain activities.
Cobhams uses the computer, he enjoys watching movies (yes, he goes to the cinema), he cooks, he plays diverse musical instruments, etc.
He is also domesticated. He goes grocery-shopping, takes out the trash, takes care of his sons and gives them a bath.  Cobhams can also change a diaper.
The gifted musician recently posted a video of himself at a car wash in Lagos. In the video, he is seen washing a Toyota Camry. He posted the video on Instagram to promote a song that was a collaboration with Simi. The song is titled: "We Plenti".
Watch Cobhams Asuquo at the car-wash in the video below.
In 2005, Cobhams Asuquo signed on to Sony ATV London as a songwriter. A year later, after working as head of audio productions for Nigerian label Questionmark Entertainment, he set up his own recording facility.
He had no capital, just a computer and ideas. Those were what he took to different companies offering to advertise and begging for work.
He is now the CEO and head of productions of Cobhams Asuquo Music Productions (Camp). According to him, the firm is an all-encompassing entertainment company.