This Musician Borrowed Fela Kuti's Range Rover For His Album Cover (PHOTO)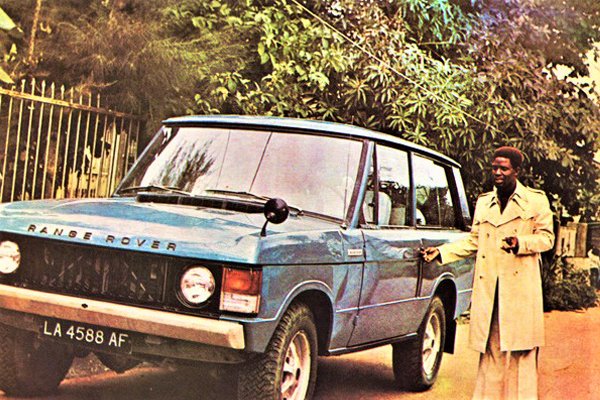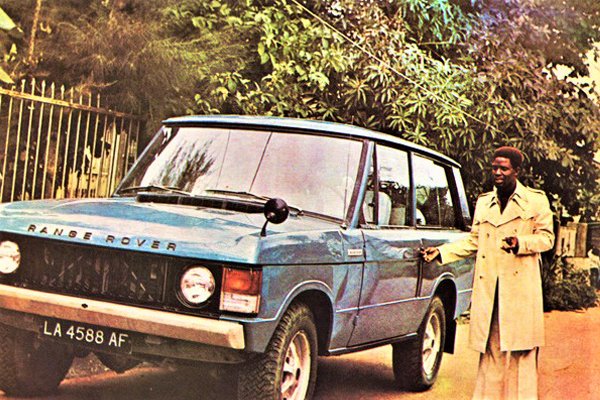 The name Joe King Kologbo would hardly ring a bell in Nigeria today.
He was a highlife guitarist and composer that rocked the Nigerian music scene in the 1960s and '70s.
Though of Yoruba ancestry, he was born in Warri, in today's Delta State sometime in the 1930s.
He was based in Aba in what is today's Abia state. Then, Aba was a trendy centre of music and fashion, and it was home to several popular music bands back then.
At Aba, he built his music career playing with Eastern Star Dance Band at the Atlantic Hotel.
Since he was based in the East during his early days, he was not as well known nationally as some of the other highlife players of the time, like his friend Fela Kuti.
However, his music suffered a setback during the Civil War that broke out in 1967.
Joe King Kologbo was stranded in Ghana when the Biafran War broke out.
He would later return after the war to Nigeria, where he joined his friend, Fela Kuti.
He never played or collaborated with Fela on any song. Instead, he joined The Victor Olaiya Band.
Joe King Kologbo was known for some popular highlife songs. However, his most popular song was "Sugar Daddy".  The song was an experimental highlife/disco outing.
For the album cover for Sugar Daddy, he had to "borrow" Fela's Range Rover.
According to his son, the picture was taken in front of a studio somewhere.
"When my father saw the car he said, 'Hey let's take a picture with it.'  The picture was later used as the album cover for "Sugar Daddy".
The Range Rover was one of about 50 cars owned by Fela then.