Aston Martin Launches One-Off Victor Sports Car For A Single Owner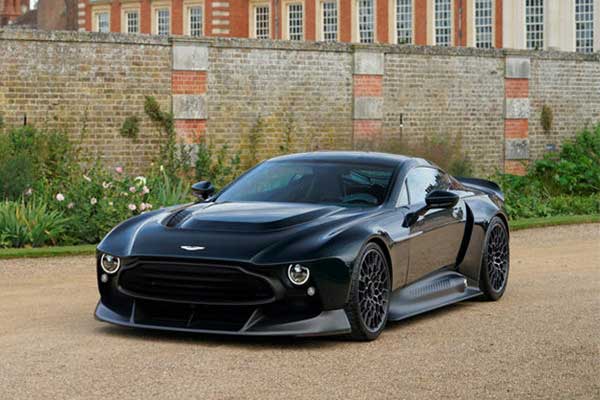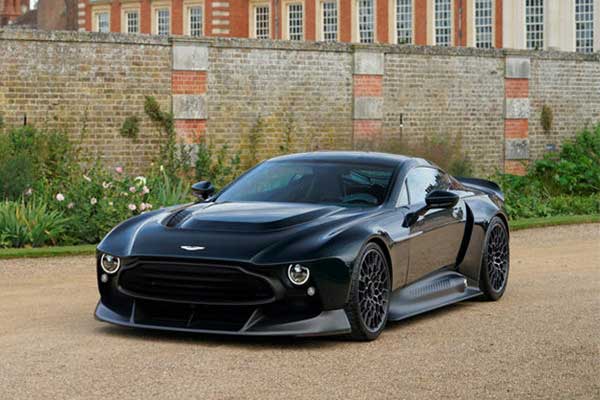 Aston Martin has just released the Victor sports car which is a one-off model for a single owner. Based on the Aston Martin One-77, the Victor is a made special by Aston Martin's bespoke Q division. Its awe-inspiring design is inspired by the Aston Martin V8 Vantage from the 1970s and 1980s. The one and only Aston Martin Victor in the world has arrived at Aston Martin's dealership in Antwerp, Belgium, ready to be delivered to its wealthy owner. Photos shared by the dealership provide a closer look at the stunning design.
As seen on the photos, the Victor took many cues from the 80s V8 Vantage. The round headlights, centre-lock wheels with Brembo carbon-ceramic brakes that provide stopping power on par with a GT3 racing car. Many may be wondering why is the sports car is named Victor, well it is named after the company's former Executive Chairman Victor Gauntlett who oversaw the production of the V8 Vantage.
On the engine department, the Victor uses the same engine used on the Aston Martin One-77. That engine is a 7.3-litre V12 engine tuned to produce an earth-shattering 836 horsepower and 605 lb-ft of torque. In addition, the Victor is mated with a Graziano manual transmission and an RWD setup. Furthermore, the Victor is street legal which is good and it comes equipped with inboard springs and dampers derived from the track-only Aston Martin Vulcan.
Inside, the cabin is trimmed with a mix of anodized aluminium and machined polished titanium. Also fitted are green and brown leather seats. In a unique touch, sections of the carbon fibre chassis are left exposed in the cabin. With that in mind, the Victor is not a cheap sports car at all. This beast commands a whopping $2.7 million which takes it to Bugatti Chiron region.