Family Spent Two Months In Turning Their Van Into A Mobile House (Photos)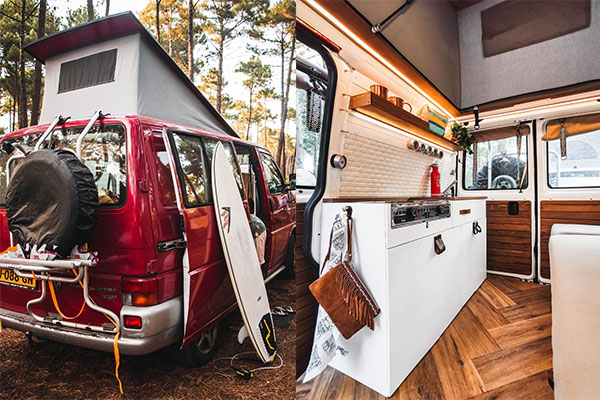 A family in the Netherlands has converted their van into a mobile house. It took them two months to give the vehicle a total transformation. The family explored the internet for resources on ideas to use to make the innovation a reality. The interior design and warm colours required for the design had its origin from the internet.
Having recorded a huge achievement, the family plans to decorate bigger vehicles in the future. The mobile house enables them to enjoy leisure travels without hassles.
In speaking with Insider, one of the children, Tom Hofker said that the family grew up in the van. He revealed that passenger vans are often heavily taxed in the Netherlands.
Surprisingly, the renovation turned out so great beyond their expectation. What they thought would be a quick one became a big task that every member had to contribute to.

On his Instagram page, Tom said that it took them two whole months to complete the overhauling task. On the interior of the mobile house, he had to search the internet for ideas.
The family spent a whopping sum of $4,300 (N1,639,160) to give the van a stylish new look. His sister, Sanne Halke, said she is very happy about what they were able to achieve. Since the renovation, the family has taken the mobile house on a tour to France. They said they love their new van irrespective of how small it is.
The family said they love fixing things themselves. Sanne said: "We put a lot of thought into the little details that make it feel homey. We really thought about the overall look." Both siblings said that this is the first time they would be deploying their DIY knowledge in the house, adding that they make and fix virtually everything in their home.