Nigerian Man Buys Mercedes-Benz CLA A Week After Predicting He Would Own A Car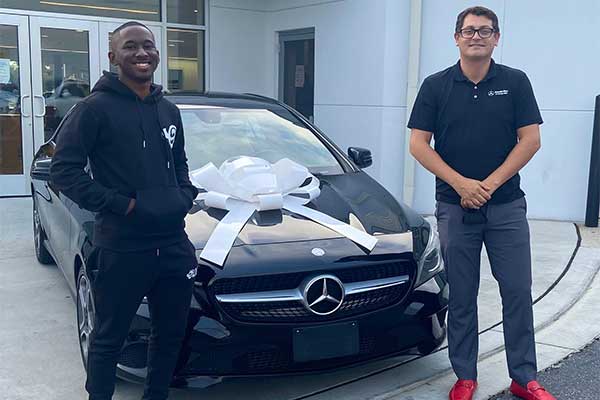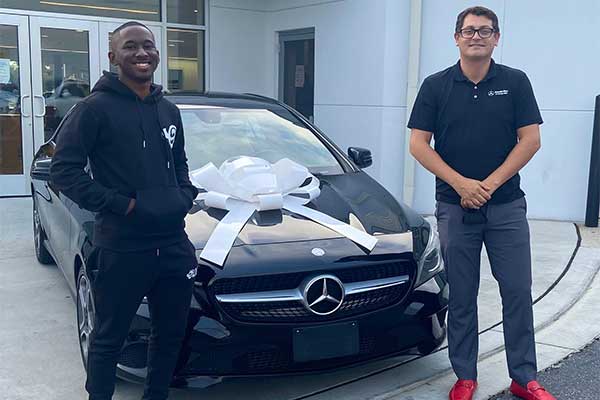 The old saying that "dreams do come true" eventually happened to a young Nigerian man. The young man just acquired a Mercedes-Benz CLA. Amazingly, he predicted that he will be a car owner in a weeks time and his prophesy came to past. Paul King, a US-based Nigerian man revealed that he just bought the car and it is his first after speaking it into existence.
Sharing photos of the moment the car arrived from the dealership, the whip could be seen with a ribbon on the bonnet, gift-wrapped for the new owner who was very excited about his new motorable toy. Furthermore, he put on a mask and hugged the car as if it were a human he had feelings for.
He wrote on his Instagram page."I posted this to my IG story recently & already accomplished one goal. I didn't even expect to get a new car till like next summer lol. Speak positively over yourself & your life then manifest what you say! All glory goes to God!!!".