Comedian MC Shem Gifts Wife A Mercedes-Benz ML 350 On Her Birthday (PHOTOS)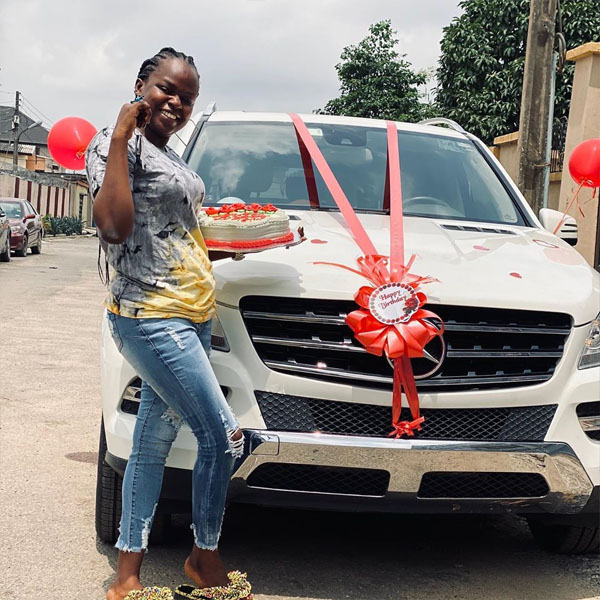 Popular comedian, compere and skit maker, Ayodele Aguda aka MC Shem, has gifted his wife a Mercedes-Benz ML350.
The gift came on her birthday.
MC Shem is a content creator who rose to prominence through his comical character, Mama Shem.
See the photos of the couple and the Mercedes-Benz ML350 gift below.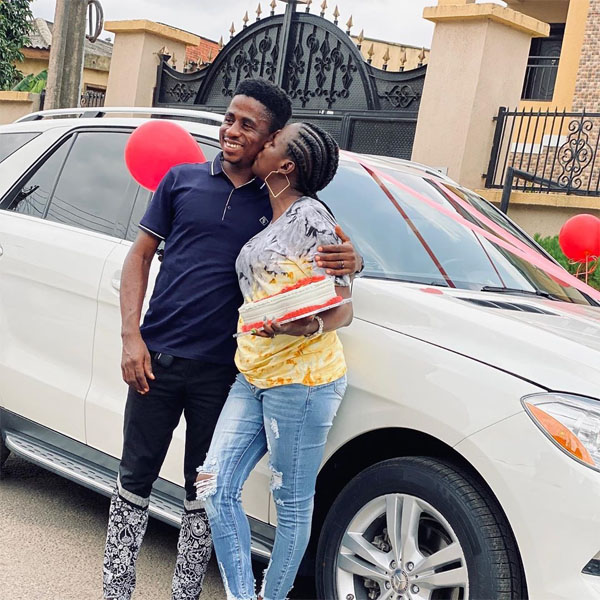 MC Shem is one of the most followed Nigerian on social app, Tiktok, with over four million followers. He amassed the huge following in less than a year.
MC Shem is one of entertainers who has managed to keep his income flowing despite the ban on concerts and other forms of social gatherings due to the COVID-19 pandemic.
He also has over 51 million views on YouTube as of June 2020 and close to a billion views on Tiktok.
He is also the founder of Shem Foundation, an initiative that helps children by providing educational materials for them. Three schools in the Makoko area of Lagos State have benefited from the foundation.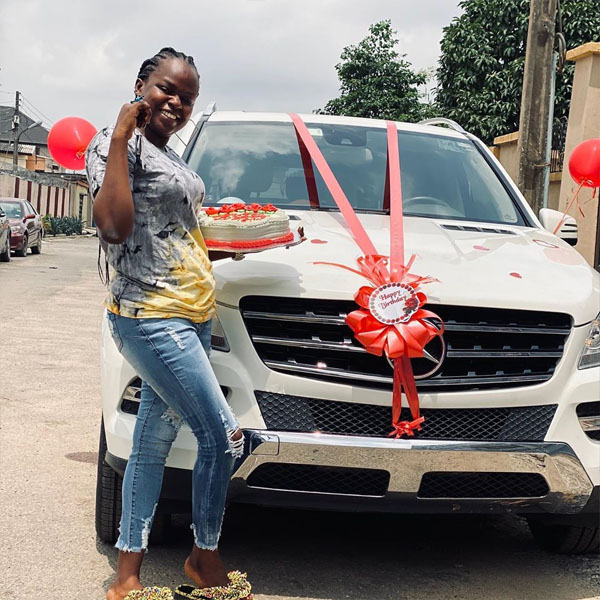 Mercedes-Benz ML350 is a mid-size luxury Sport Utility Vehicle (SUV).  It is produced by the German automaker Mercedes-Benz since 1997. Shem
The ML 350 is part of the M Class.  Since April 2015, the M-Class has been renamed to the Mercedes-Benz GLE-Class.
The ML 350 is the first plug-in hybrid in this model range, combining a 333 hp V6 engine with a 116 hp electric motor. The first 19 units were delivered in the American market in June 2016.
The ML350 takes aim at the heart of the midsize luxury crossover market. With ample V6 power, a lush cabin and scads of options.