Check Out This Series 80 Land Cruiser With The Face Of The Series 60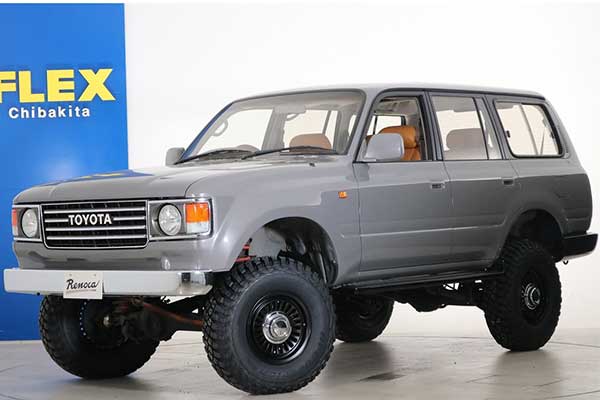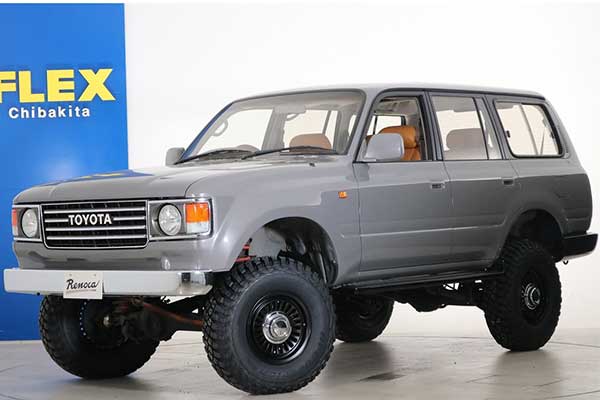 The Series 80 Toyota Land Cruiser which debuted in 1991 was the pioneer of the luxury Toyota SUV. It paved way for the 1st Lexus LX (450) but that's not we are here to talk about. We are looking at how this particular Series 80 Land Cruiser was modified (facial) to look like the Series 60 model.
Named "Wonder" this is one of the very few modifications done by Japanese company Flex Dream. The Japanese company replaced the front end with an older-style grille and round headlights. Many might begin to wonder why this? But it's a simple answer, the 90s was a time where cars had quality instead of quantity. The Series 80 Land Cruiser was a beast of an offroad SUV with its ladder-frame chassis and a floating axle coupled with other old-school off-roading bona fides. The SUV wasn't the fastest as it did 0 to 60 in 11.9 seconds but why go fast when this SUV is a beast offroad.
Power was gotten from a 4.5-litre inline-6 engine that 212hp and 275 lb-ft coupled with a 4-speed automatic. This Series 80 Land Cruiser is tough as nails in comparison to the current model that is full of tech. In addition, Flex Dream even has a configurator that lets you build a one, two, or three-tone Wonder SUV. Customers can pick the interior trim on the SUV to suit their taste. Moreover, you can even option-out a 2-inch lift or a surfboard carrier. The modification of this Series 80 doesn't come cheap, as it costs at least 3 million yen (about $30,000 USD).