Wow! This 1969 Dodge Charger Is Actually A 2016 Challenger (Photos)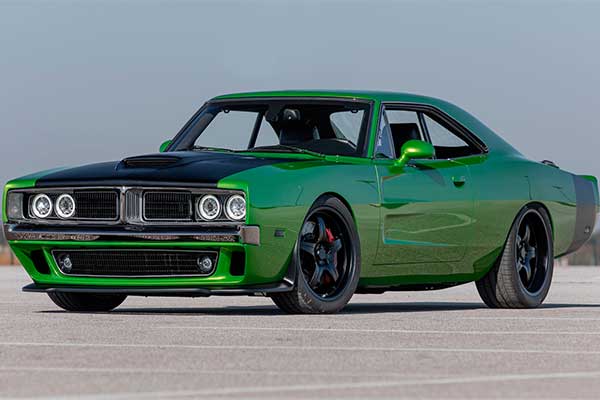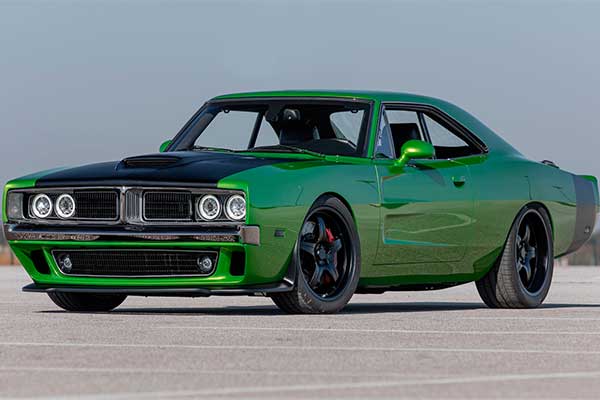 The 1960s was the year of the American muscle cars and a lot was released from different brands. There was the Dodge Charger, Ford Mustang, Chevrolet Chevelle etc but this particular Dodge Charger is a special one. Why you may ask because its a 1969 model sitting on a 2016 model. And in addition to that, it's up for an auction and it's expensive.
This incredible car is the work of Cleveland Power and Performance and was first unveiled at SEMA in 2018. It was created by grafting the custom Dodge Charger body onto the platform of a modern-day 2016 Dodge Challenger SRT Hellcat, resulting in one fine restomod. The standard SRT Hellcat uses a 6.2 litre V8 that outputs 707hp but not this beast. Thanks to a host of modifications, including Kooks long-tube headers and a bespoke 3-inch exhaust system, it now produces 890 hp, even more than the Demon. Furthermore, the Charger is fitted with a ZF 8HP90 eight-speed automatic transmission with a 3.09 ratio differential. The car is also riding on a fully independent rear suspension.
The exterior has been modified with revised bumpers, large air vents on the doors, modern headlights, black chrome exterior trim. There's also a custom hood with a large scoop and a special paint dubbed 'Strangler Green. As for the interior, it still remains the same as the Hellcat fit and finishes. Other upgrades include KW Variant coil-overs, a custom-built roll cage, and CW SP551 wheels.
As stated before, the Charger is up for auction at a price between $480,000 and $500,000 which will take place from the 7th to 12th of January 2021.