Check Out The Aston Martin V12 Speedster Prototype (Photos)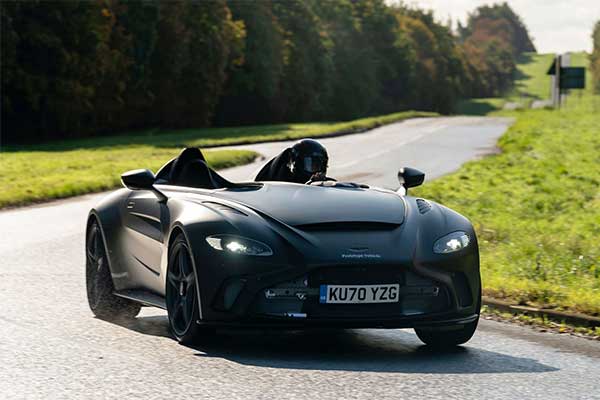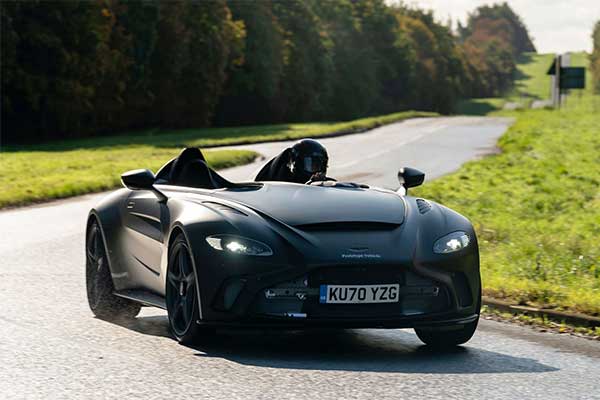 With both Ferarri and Mclaren showing off their speedster or roofless vehicles, Aston Martin has joined the bandwagon with its Speedster. The Speedster promises to rattle its rivals with its own uniqueness and it looks great since it's based on the Vantage. The radical roadster has taken Q by Aston Martin just 12 months to get from the conception to production of the first prototype.
Originally unveiled at the beginning of March, the spectacular creation from Gaydon is now in an advanced stage. On this occasion, Aston Martin has dropped new images showing the latest project to come from its bespoke Q division. It has entered the dynamic development phase by testing out in the open. The new British supercar is a very limited machine as it was announced that just 88 will be produced. And the car being limited will command a high price tag which is $1 million (₦386m before shipping). The price may be high but it's still cheaper than the Ferrari Monza SP2.
No further technical details have been released, but the Speedster is powered by a 5.2-litre twin-turbo V12. The engine produces 700 horsepower and 555 lb-ft of torque. RWD is the chosen drivetrain, and the Speedster will run from 0 to 62 mph in 3.5 seconds. It has a top speed of 186 mph.