Aston Martin Unleashes A 700hp V12 Speedster (Photos)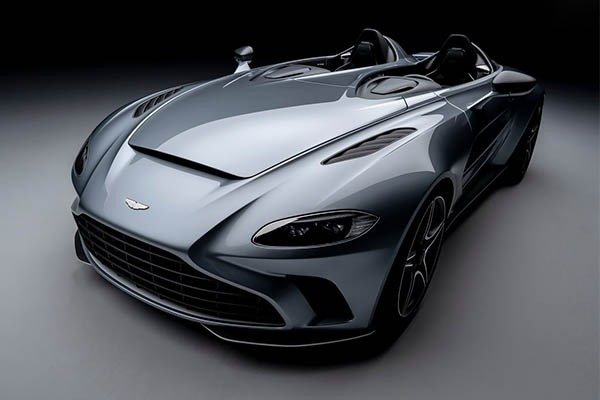 Aston Martin has launched a limited edition V12 speedster that will be a limited edition and only 88 to be made. Created by luxury British marque's bespoke customization service 'Q by Aston Martin.  The Aston Martin V12 Speedster is a true visceral driver's car. It draws inspiration from both the brand's rich racing history and aeronautical design.
Conceived a little over 12 months ago, the V12 Speedster has undergone an intensive development program. Going from drawing board to production reality within that short period. Demonstrating the skills and meticulous planning of Q by Aston Martin the V12 Speedster is a living show car. Underlining the company's commitment to delivering customers a stunning driver's car and also using the engineering ingenuity and advanced materials evident throughout the entire Aston Martin range.
The V12 Speedster utilizes elements from both the DBS Superleggera and Vantage model lines to create its own unique platform. With independent double-wishbone front, and multi-link rear suspension with coil springs and adaptive damping offering Sport, Sport+ and Track modes, the V12 Speedster also benefits from standard 21-inch forged center-lock alloy wheels. Carbon Ceramic Brakes of 410mm on the front axle and 360mm at the rear are also standard equipment.
The interior specification pushes new boundaries, using a mix of traditional and modern materials. Structural satin carbon fiber contrasts with traditional hand-crafted Saddle Leather, chrome, aluminum and even 3D printed rubber. Visually and physically the interior reduces mass, for a leaner, efficient style, but one that retains all the emotion and craftsmanship Aston Martins are renowned for. In front of the passenger is a removable leather bag in place of a traditional glove box.  There's also additional storage space under the rear bumps for luggage.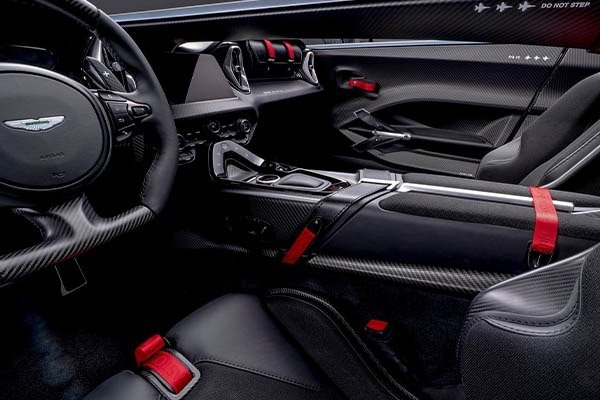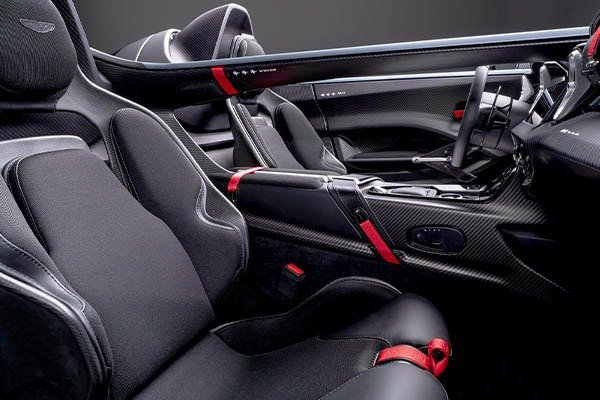 Powering the V12 Speedster is a 5.2-liter, Twin-Turbo V12 engine, with a peak output of 700hp and 753Nm of torque. The front mid-mounted quad-cam 48-valve engine is mated to a ZF 8-Speed automatic transmission with a rear-wheel-drive system. The V12 Speedster is able to accelerate to 62mph in 3.5 seconds on the way to a limited top speed of 186mph.
Orders are now being taken for the V12 Speedster, with pricing starting at £765,000 including VAT and deliveries expected to begin in the first quarter of 2021. Since its only 88 units that will be made, there's limited chance of seeing one in Nigeria soon. This is because most of these cars are already sold before they even hit the road.