Commuters Stranded As Edo Transport Workers Protest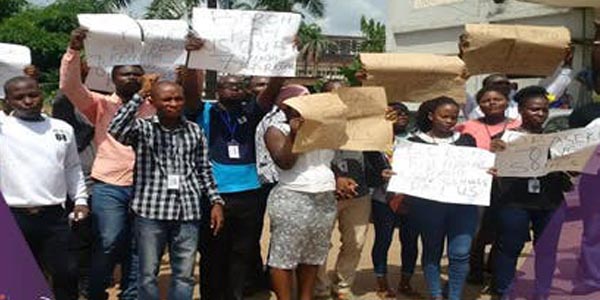 Commuters were on Monday stranded along major routes in Benin City for several hours. This was caused by the non-availability of the Edo City Transport Service (ECTS). transport workers
It was learnt that workers of ECTS downed tools over allegations of unfair treatment meted on them by its management.
According to the protesting workers, they were angered by the refusal of the management of ECTS to remit money to the appropriate pension funds.  The aggrieved workers on barricaded Government House, Benin City to register their protest.
As a result of the action of the staff, hundreds of commuters were stranded for hours. This followed the withdrawal of the luxury buses from the major routes of Benin metropolis. transport workers
Several school pupils normally enjoy free rides as long as their school uniforms or identity cards were worn. But they were seen stranded along some major roads. The roads include Airport Road, Akpakpava Road, Ekenwan Road, Benin-Sapele Road, and other parts of the state capital.
Some of the school pupils resorted to using the regular commercial buses. These buses attract fares of between N50 and N100 depending on the distance.
Favour Ikponwasa, a pupil of Ogbe Primary School, Benin, lamented that they got to school late as a result of the non-availability of the free bus ride that they depend on.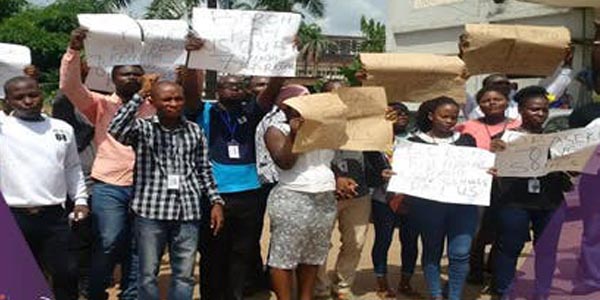 Speaking with journalists at the company's headquarters at uptown Ramat Park, Ikpoba Hill, the spokesman, Mr Abudu Briamah alleged that the managing director of the company, Mrs Edugie Agbonlahor has refused to remit the money to the pension managers.
Braimah said, "Our contributions for pension retirement, she has been deducting it since 2017. However, she refused to remit it to the body that is in charge and she is owing us over N360 million. She should come and pay us. transport workers
"We are demanding for our November and December salary and we know that the state government normally pays the state civil servants November salary every on 22 to 24 every month. That is when it is being paid but up till now, we have not received November salary, she refused to pay us November's salary.
"She also refused to implement our minimum wage. Since January 24, to be precise, that is when Edo State started paying civil servants their minimum wage.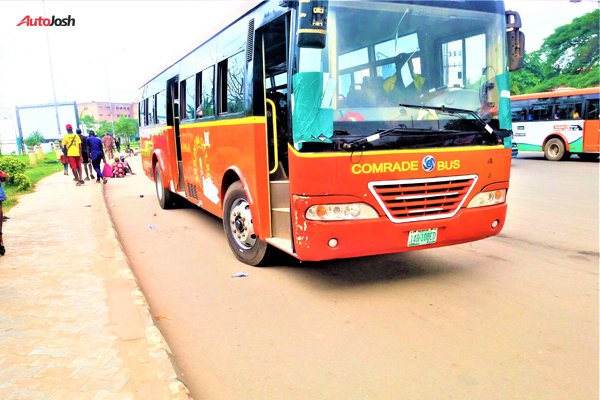 Mrs Agbonlahor, however, denied the charges, insisting that their claims were baseless.
She added that some of the staff were trying to run their own personal transport lines even as workers. This was an action which she vehemently kicked against.
Edugie said she decided to put them on suspension to enable the management to carry out their investigations. transport workers
"I said the essence of this protest has nothing to do with the issues of pension.
She said it is also out of place for the staff to protest against two months salary arrears when the state government paid them for five months without working during the COVID19 pandemic.