Corporate Bus Conductor Spotted In Abuja (Photos And Video)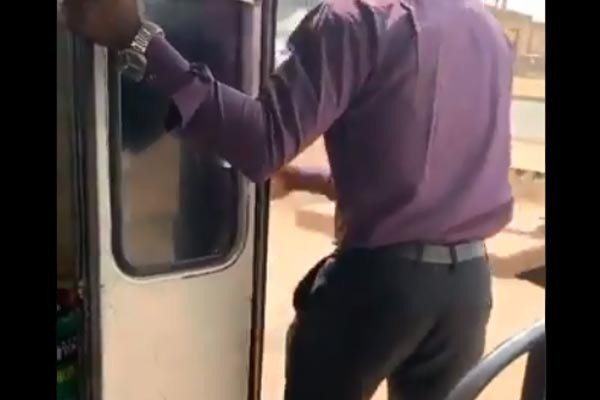 With the situation of the country getting out of hand, lack of jobs and other matters arising, man must survive. This particular middle-aged man in the Abuja metropolis took the job of a bus conductor. He wasn't ashamed of his work as he "shadowed" passengers to board his bus. As you can see, the man is neatly dressed in a long sleeve shirt and chino trousers and a knotted tie on his neck.
The identity of the corporate bus conductor is unknown although his actions will not go unnoticed. This is a man who didn't join a cult or engages in dubious acts to get money. He chose to be LEGIT.
See photos and video of the corporate bus conductor in Abuja