Bajaj Qute Quadricycles Spotted In Lagos: Is This The Keke Replacement? (Photos)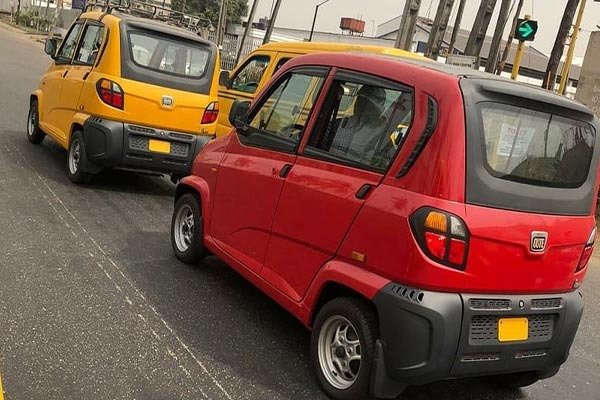 After the ban of tricycles, Lagosians have started to spot these tiny Bajaj Qute that are referred to as Quadricycles (type of four-wheeled microcar). The tiny vehicle has been available in India and it is a popular vehicle for both private and public use.
The Bajaj Qute has 4-doors, a roof and can seat up to 5 passengers. It is powered by a 200cc single engine that produces 20hp and 400kg in weight. Its interior layout is similar to a car as it comes with a steering wheel, an odometer and other gauges. The Bajaj Qute comes in a 5-speed manual sequential gearbox and has a top speed of 70kmph. It was built in collaboration with the Renault-Nissan-Alliance
Here are photos of the Bajaj Qute Quadricycles spotted on the streets of Lagos.