Cristiano Ronaldo's Partner Shows Off Exotic Cars Inside Man U Star's £18m Garage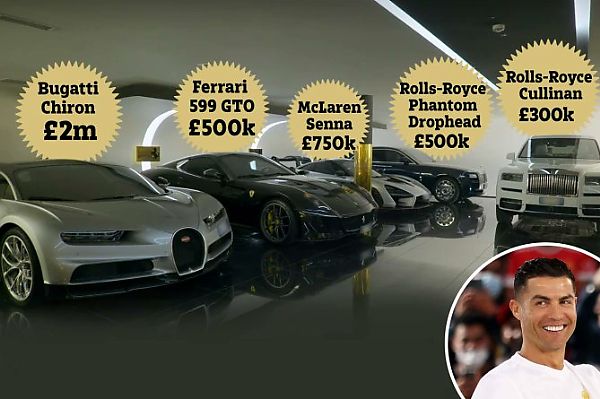 Cristiano Ronaldo's Partner Georgina shows off exotic cars inside Man U star's garage in new video tour.
Georgina took the cameras around their £5 million pad in Madrid for her docuseries I Am Georgina.
Cars seen includes a Bugatti Chiron and Veyron, McLaren Senna, Mercedes G-Wagon Brabus and a Ferrari 599 GTO.
Others are Rolls-Royce Phantom Drophead and Cullinan, Ferrari F12, Lamborghini Aventador and McLaren MP4-12C. 
Ronaldo has added a Bentley Flying Spur, Bentley Continental GT and a Lamborghini Urus to these collections.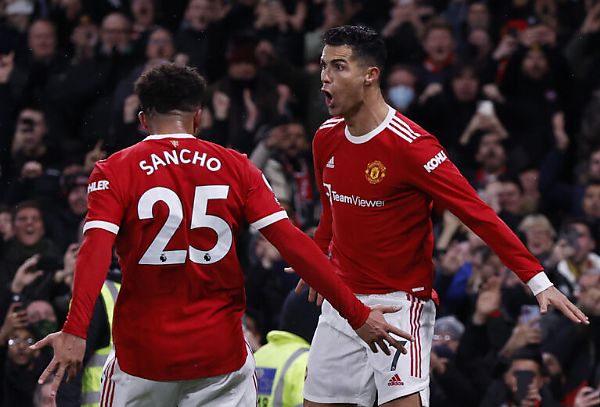 Cristiano Ronaldo's partner Georgina Rodriguez has given fans a sneak peek at the Manchester United star's incredible garage after sharing a video tour of the couple's multi-million dollar home in Madrid.
The five-time Ballon d'Or winner's vast array of supercars were shown off after Georgina took the Netflix cameras around their £5 million pad in Madrid for her docuseries I Am Georgina.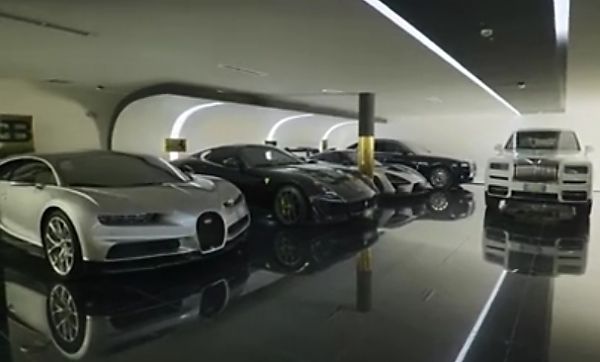 In the first shot, impressive supercars that were seen lined up exquisitely in Ronaldo's neat garage includes a £2m Bugatti Chiron, a Ferrari 599 GTO, valued at £500,000 and a £750,000 McLaren Senna.
Cars seen at the end includes the Rolls-Royce Cullinan SUV worth £300k as well as its more valuable brother, the Rolls-Royce Phantom Drophead Coupe, valued at £500k.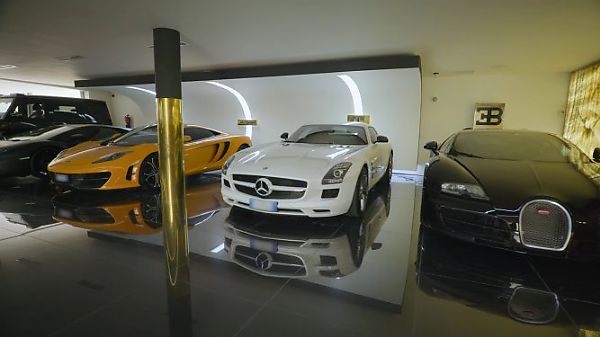 The second shot on the Netflix shows five more supercars, including a Bugatti Veyron (£1.5m) and a Mercedes-AMG S 65 (£200k). Others are a McLaren MP4-12C (£220k), a Lamborghini Aventador (£270k) and a Mercedes G-Wagon Brabus (£600k) he received as birthday gift from Georgina.
Elsewhere, at least another four cars, including a silver Ferrari, a Mercedes-AMG GLE 63 and another black Mercedes, were seen in another section of the garage away from the showroom.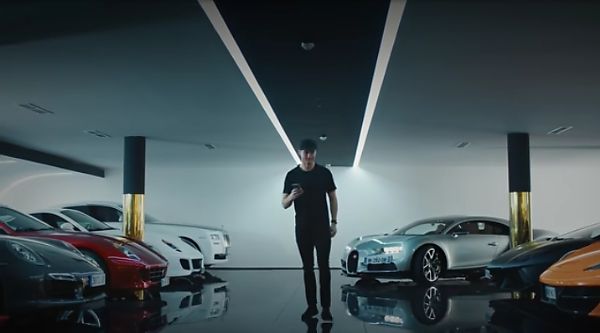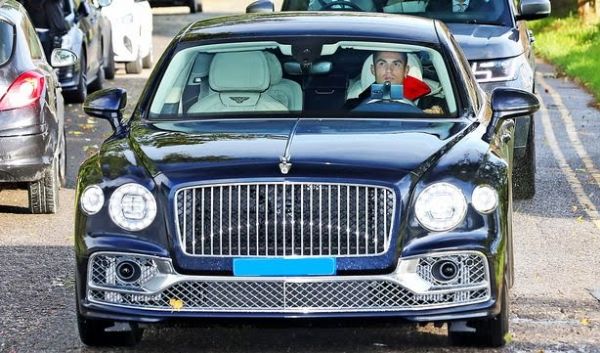 Ronaldo is famous for his mega-expensive luxury cars. The Manchester United superstar has added a £250,000 Bentley Flying Spur, a Lamborghini Urus and a Bentley Continental GT to his collection since arriving back in England.
The five-time Champions League winner has also added a Ferrari Monza worth £1.4m to his staggering car collection, after he visited Ferrari HQ in Maranello in May 2021.
And his garage keeps expanding as the Portuguese star will soon take delivery of ultra-rare Bugatti Centodieci, a model that is limited to just 10 worldwide.
Ronaldo bought the Bugatti worth £8.5 million to celebrate his 36th birthday in February, 2020. When he takes delivery of his Bugatti Centodieci, the supercar will be the most expensive in his impressive garage.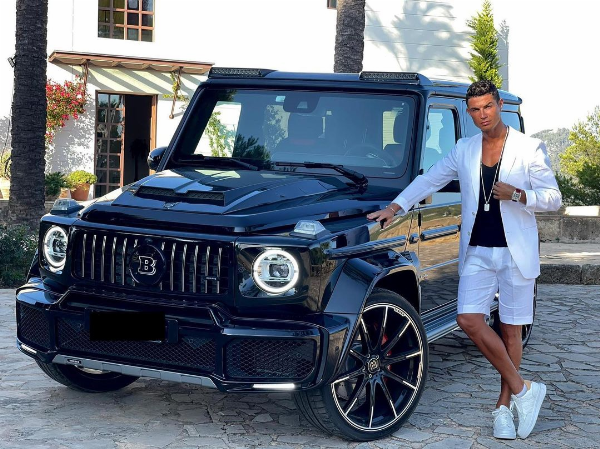 Some of Cristiano Ronaldo's Supercars and their prices
Bugatti Centodieci – £8.5m
Bugatti Chiron – £2m
Bugatti Veyron – £1.7m
Ferrari Monza – £1.4m
McLaren Senna – £1m
Mercedes G-Wagon Brabus – £600,000
Ferrari 599 GTO – £500,000
Rolls-Royce Phantom Drophead – £500,000
Ferrari F12 TDF – £350,000
Rolls-Royce Cullinan – £330,000
Lamborghini Aventador – £260,000
Bentley Flying Spur – £250,000
McLaren MP4-12C – £200,000
Mercedes-AMG S 65 – £270,000
Bentley Continental GT – £151,000
Mercedes AMG GLE 63 – £127,000
Range Rover Sport – £100,000
Chevrolet Camaro – £35,000