Curvy Nollywood Actress, Crystal Okoye, Acquires A Toyota Venza (PHOTO/VIDEO)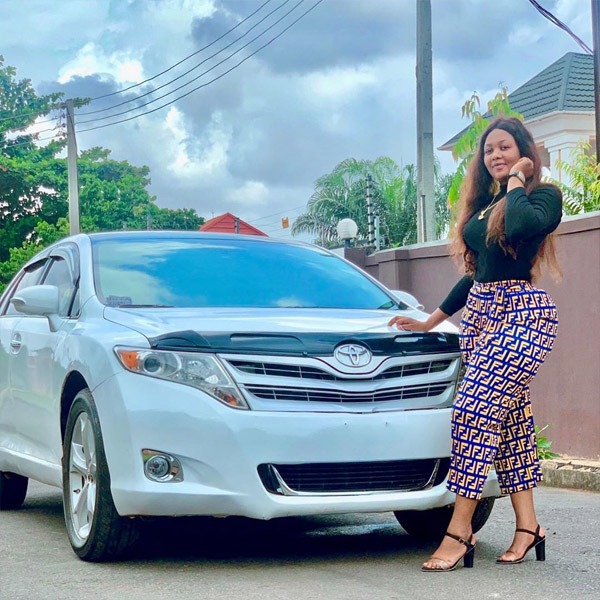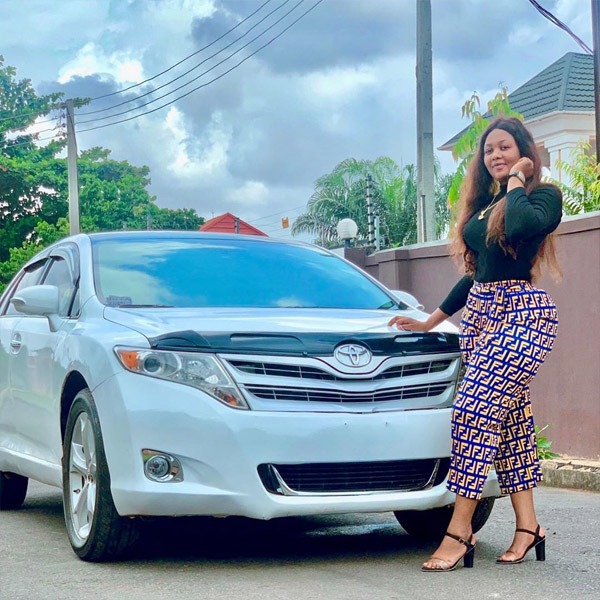 Fast-rising Nollywood star, Crystal Okoye, has joined the league of Toyota Venza owners.
The Nnamdi Azikiwe graduate of public administration posted pictures of her new whip on Instagram.
The actress is best known for roles in films such as Speak the Words, The Promise, Enemies Masquerade, Masquerade's Bride, etc.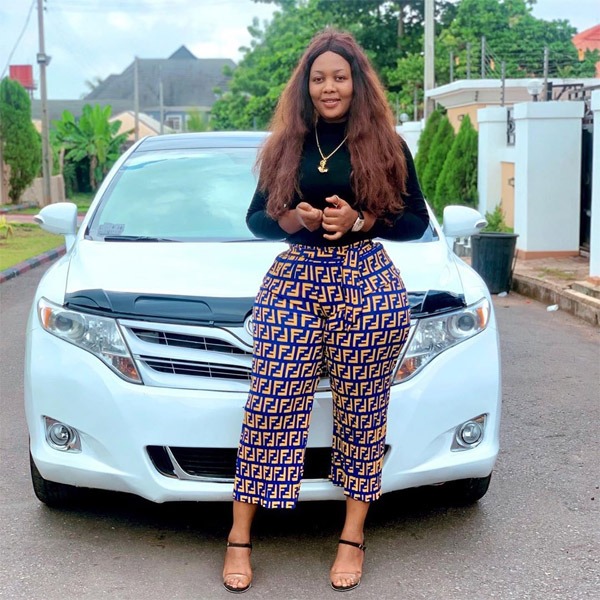 Crystal Okoye, with eight years in the kitty as an actress, once declared in an interview with Vanguard that she has the best figure in Nollywood.
The 27-year old actress who was born on Christmas day in 1993.
Watch the video Crystal Okoye posted to her 279, 000 Instagram followers to announce the arrival of her Toyota Venza.
VIDEO
Toyota Venza
The Toyota Venza or the "Harrier" is a five-passenger mid-size crossover SUV. It is manufactured and marketed by Toyota primarily for the North American market.
The first-generation model was based on the XV40 series Camry platform. It was sold between 2008 and 2017.
In 2015, Toyota announced that the first-generation Venza would be discontinued after the 2015 model year.
According to Toyota, there are three factors that contributed to this decision: customer preference, competitiveness within the segment and deteriorating sales. Production of US models ended in June 2015 and export models ended production in 2017.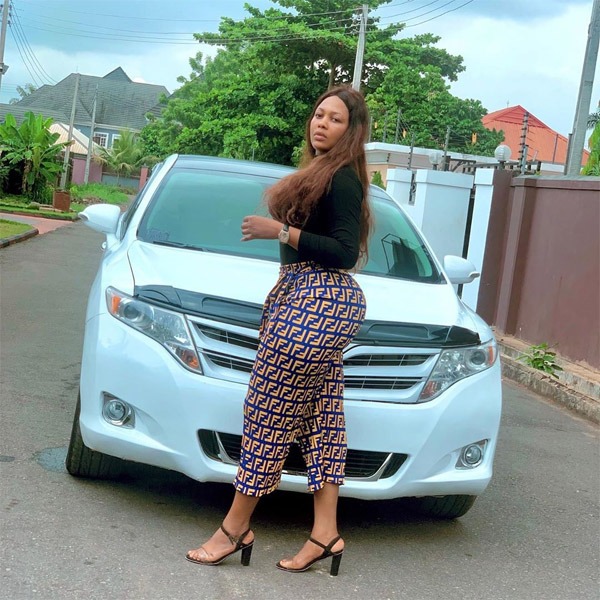 Determining whether the Venza is a crossover SUV or wagon has been an issue of contention; some regard it as the "Camry station wagon"
According to Toyota, Venza is neither a station wagon nor SUV. They said it is a vehicle that was made to for customers who desired more room and flexibility than the Camry sedan.
The second-generation Venza was released as a rebadged Japanese-market XU80 series Harrier. It was supposed to be revealed at the April 2020 New York International Auto Show but due to the COVID-19 pandemic, it was instead unveiled electronically in North America on May 18, 2020.