Burna-Boy Impresses Area Boys With His Ferrari 458 Italia, Gifts Them Cash (VIDEO)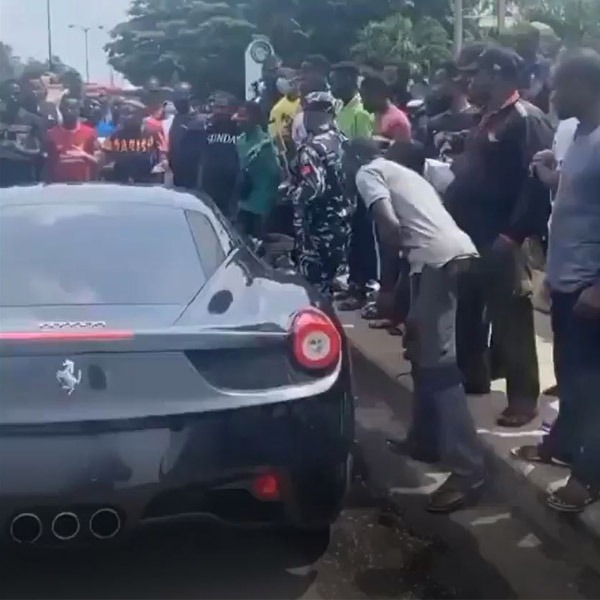 Superstar Nigerian musician, Burna Boy, recently got some of his fans happy. 458 Italia
This happened when the International act pulled up in his 2013 Ferrari 458 Italia and gave out cash gifts to some area boys on the street of Lagos.
The self-acclaimed "African Giant" appeared to have been driving through a street in Lagos and stopped. A cluster of area boys spotted him and surrounded his car.
Shortly after, Burna Boy beckoned on one of them and handed over a wad of N1000 bills to him. The singer instructed the person to ensure that the money goes round for everyone present.
Ferrari 458 Italia (Type F142)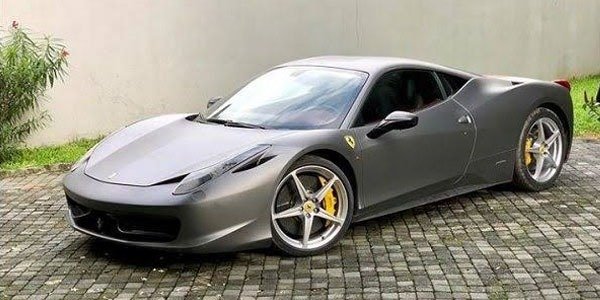 The Ferrari 458 Italia (Type F142) is a mid-engine sports car. The Italian automobile manufacturer Ferrari produces it.
The 458 replaced the F430 and was first officially unveiled at the 2009 Frankfurt Motor Show.
The 458 was described as the successor to the F430 but arising from an entirely new design, incorporating technologies developed from the company's experience in Formula One.
This machine is powered by a 4,497 cc (4.5 L; 274.4 cu in) engine of the "Ferrari/Maserati" F136 V8 family,
It generates a power output of 562 hp at 9,000 rpm (redline) and 540 N⋅m (398 lb⋅ft) of torque at 6,000 rpm with 80% torque available at 3,250 rpm.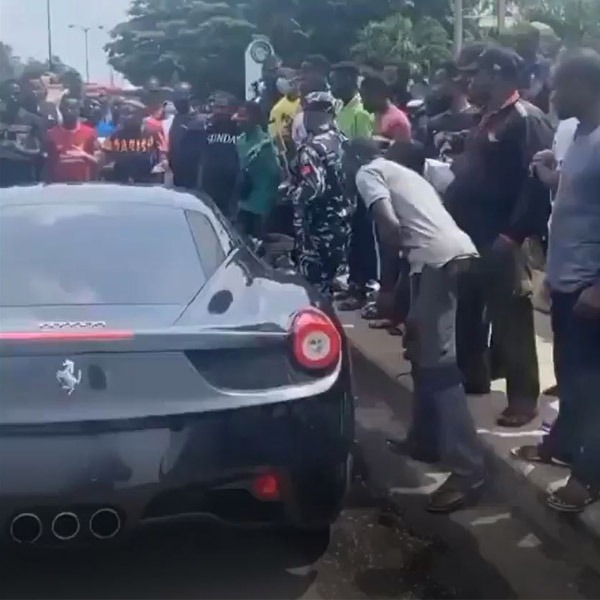 The engine features direct fuel injection, which is a first for Ferrari mid-engine setups in its road cars.
The only transmission available on the 458 is a dual-clutch 7-speed Getrag gearbox, in a different state of tune shared with the Mercedes-Benz SLS AMG.
In terms of performance, the Ferrari's official 0–100 km/h (62 mph) acceleration is 3.4 seconds. The top speed is 210 mph (340 km/h).
It has fuel consumption in combined cycle (ECE+EUDC) of 13.3 L/100 km (21.2 mpg‑imp; 17.7 mpg‑US) while producing 307 g/km of CO2.
The 488 have succeeded the Ferrari 458 Italia. The 488 was unveiled at the 2015 Geneva Motor Show.