Watch Range Rover Sport Beats Ferrari's Record On China's 99-Turn Tianmen Road
When two vehicles from entirely different classes compete against each other, who is responsible for one of them winning? The car itself, or the driver?
Back in 2016, a Ferrari 458 Italia driven by Fabio Barone went about setting a world record for driving through the 99 turns of the Tianmen Road in China. The Italian and his car drove to the dizzying twists, turns and slopes of the road, stretching for over 11 kilometers i. e 6.8 miles, in 10 minutes 31 seconds.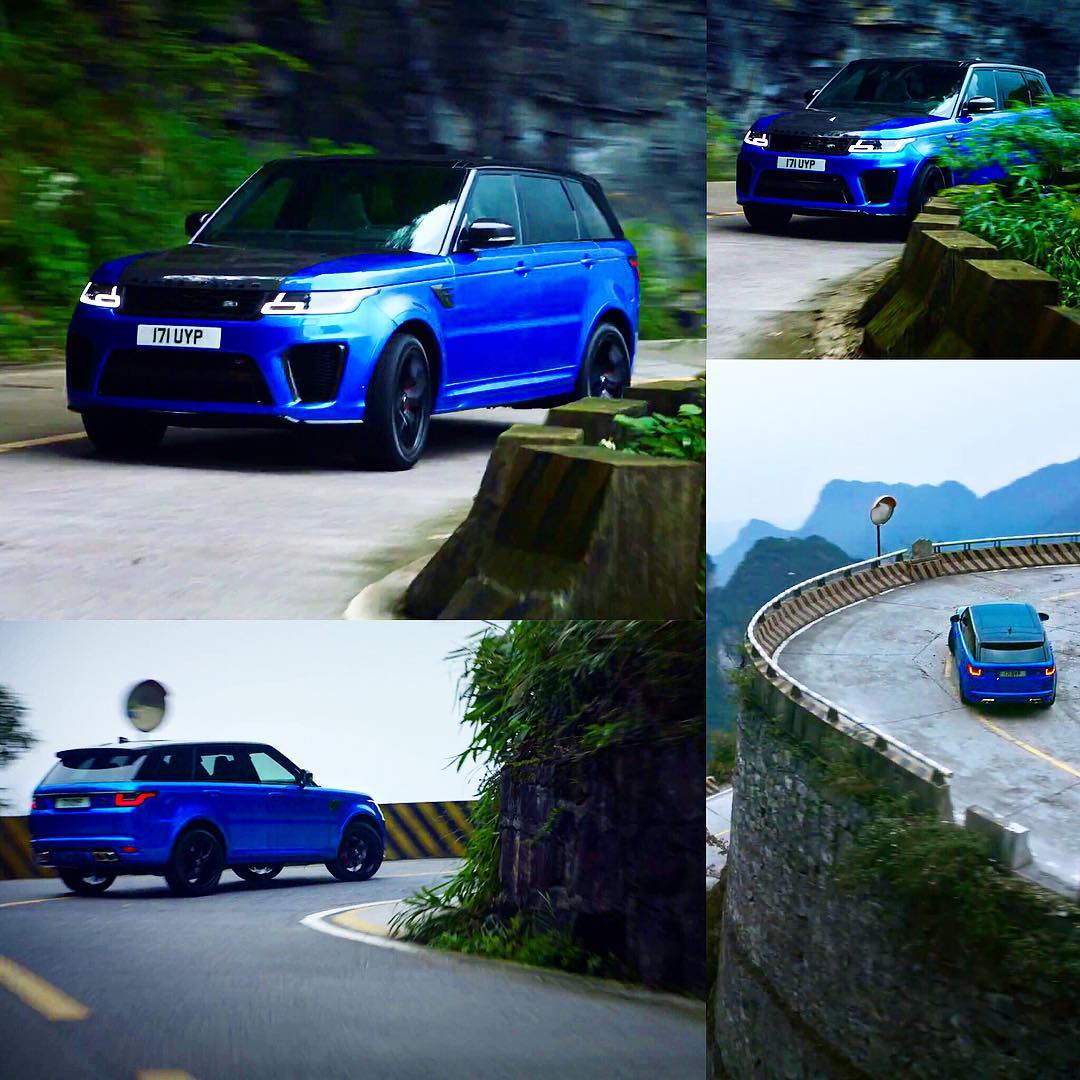 Last week, Range Rover Sport SVR,driven by Panasonic Jaguar Racing's Ho-Pin Tung managed to go through the same course in 9 minutes 51 seconds.
Now, to be fair, the SUV is more powerful than the sports car. The Ferrari 458 Italia is powered by a 4.5-liter V8, developing 570 hp, while the SVR comes packing a 5.0-liter supercharged V8 engine, the most powerful Range Rover ever, developing 575 hp.
To be even more fair, in theory at least, Ferrari's lower center of gravity should have allowed it to negotiate the turns better and faster than the Range Rover. The lower mass of the sports car should have made a difference too. In all,the two vehicles balance each other out regarding performance.
The supercharged five-liter V8 of the SVR produces 516 lb-ft of torque, and the SUV hits 60 mph in just 4.3 seconds.The new performance flagship features bold design revisions and increased use of lightweight materials to enhance performance, handling and agility.
The Range Rover's driver, Ho-Pin Tung ,is a professional racer and Le Mans class winner. He is also the guy that drove a Range Rover Sport PHEV up the 999 steps, to the top of the Tianmen Mountain in China, at times referred to as Heaven's Gate.