This Is 167mph Cupra e-Racer,The First All-Electric Racing Touring Car In The World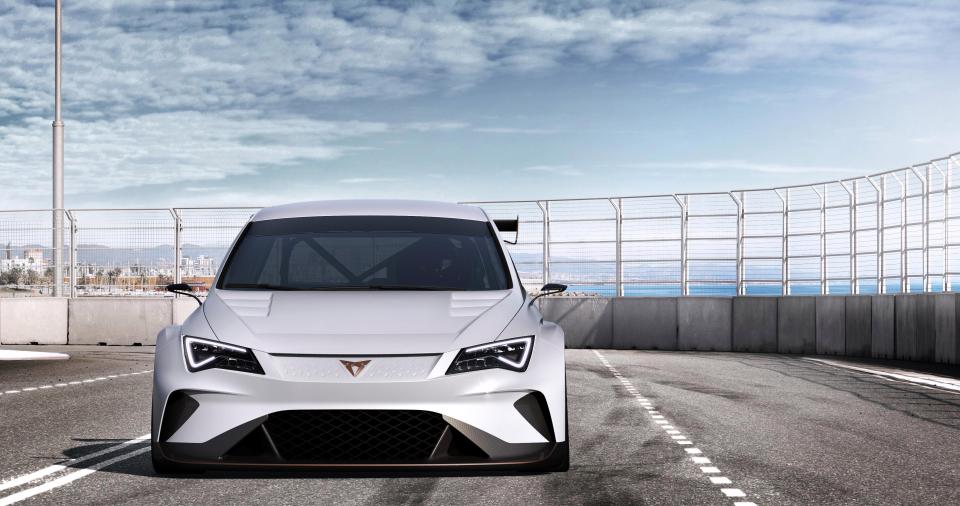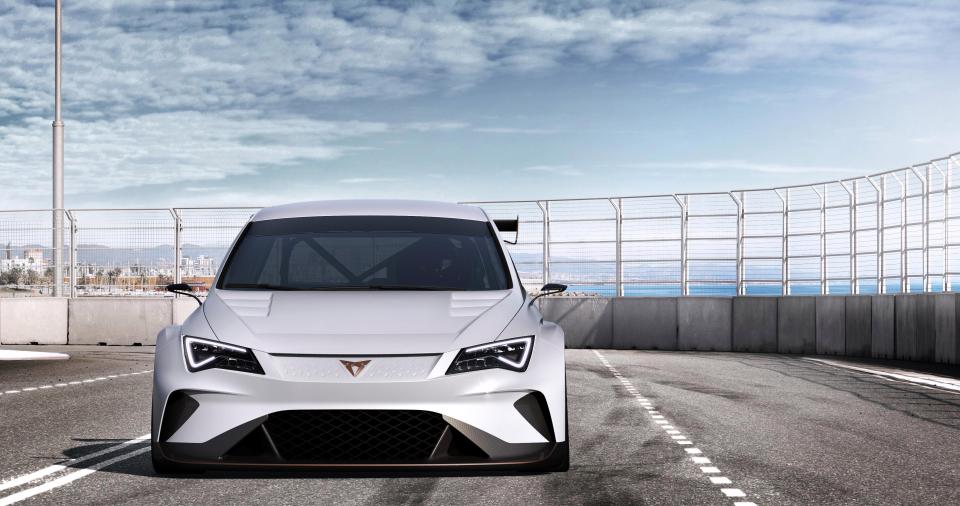 Volkswagen's Spanish arm, Seat, has revealed what it says is the world's first fully electric racing touring car in the world. Dubbed Cupra E-Racer, the ground-hugging widebody hatchback is capable of 167mph and powered by batteries equal to 9,000 smartphones.
It'll accelerate from 0 to 62mph in only 3.2 seconds and reach 0-124mph in only 8.2 seconds , leaving most V8 motors in its wake.
The staggering performance comes from the battery-powered drivetrain that delivers a steady 402 horsepower and peak boosts of up to 670 horsepower.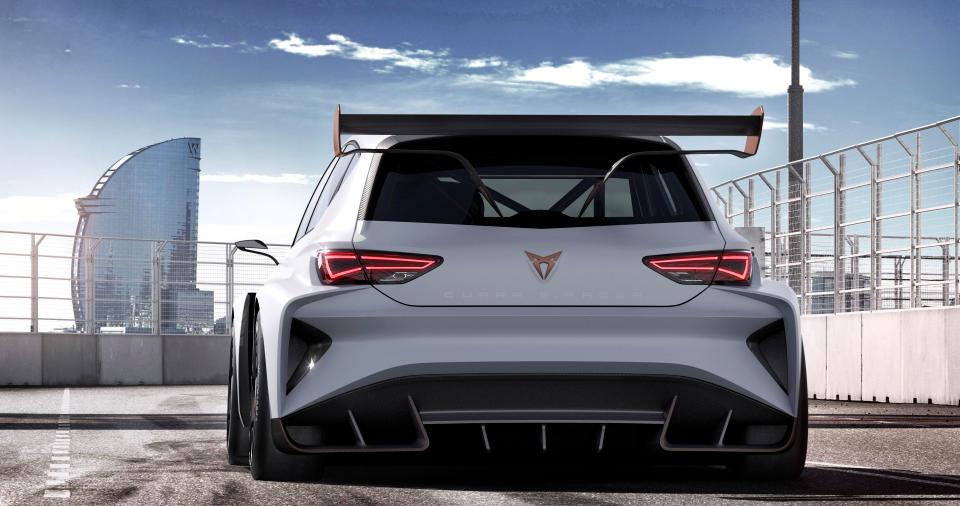 The battery is made up of 6,072 cells and weighs 450kg, around one third of the overall car's weight and with a full charge taking around 40 minutes.
Bright sparks at SEAT's new performance arm have created the electric boy racer in the hope it'll spawn a new race series just like Formula E.
It's based on the Cupra petrol touring car but because it doesn't use an internal combustion engine there are zero emissions.
To improve aerodynamics, designers replaced wing mirrors with cameras which broadcast everything onto a large screen on the dashboard.
Seat said "The Cupra e-Racer's intention is to exceed the performance of the conventional version, to demonstrate Cupra's technological capabilities at all levels.
"We are committed to the E TCR because we are convinced that the future of competition is in electric engines.
"Just as the SEAT Leon Cup Racer laid the technical foundations of the TCR championship, once again we are blazing trails in this new experience."