Ray Hushpuppi Shows Off His Multi-million Naira Luxury Supercars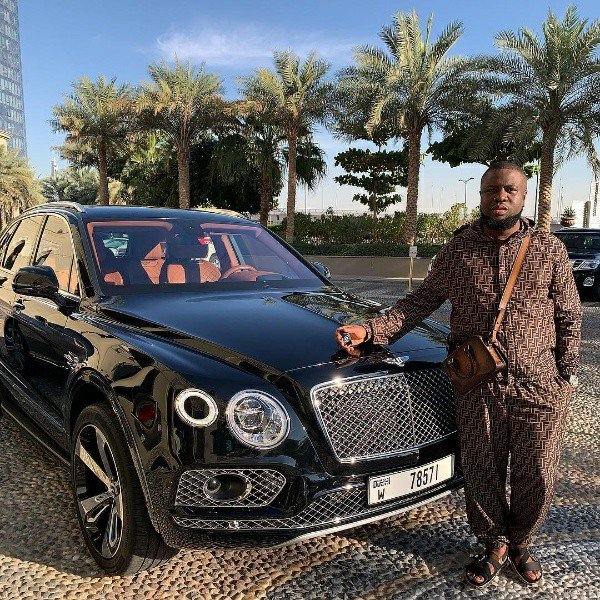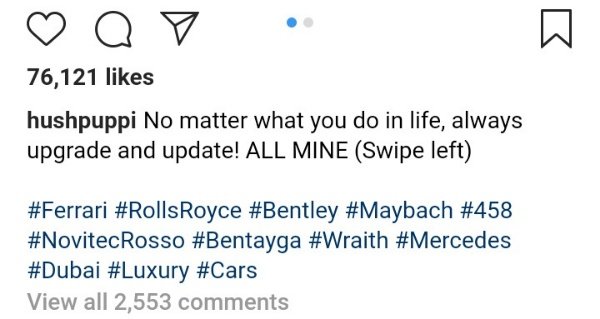 Dubai-based Instagram celebrity, Raymond Igbalodely, popularly known as Ray Hushpuppi, has taken to his social media page to show off his amazing fleets of cars.
The multi-million naira cars, which includes a Bentley Bentayga SUV, a Mercedes Maybach S650, a Rolls-Royce Wraith and a Ferrari 458 Italia, are some of his recently purchased luxury cars.
Hushpuppi captioned the picture :
No matter what you do in life, always upgrade and update! ALL MINE
His newest purchase, the Ferrari 458 Italia, is one of the fastest performance cars on the planet. Powering this speed devil is a 570 horsepower 4.5-liter V8 engine that takes it from zero to 62 mph in just 3.4 seconds and a top speed is 325 km/h (202 mph).
Which Of The Four Supercars Is Your Favourite?