See Convoy Pictures Of Davido Making Waves On Social Media
Convoy pictures of David Adedeji Adeleke, known professionally as Davido, has been making waves on various social media platforms.
The pictures show the music superstar moving in a convoy in the street of Lagos. His convoy includes a Bentley Bentayga, a Lexus LX570 SUV, a Toyota Hilux, a Mercedes GLE 450, and so on.
The Bentley Bentayga – the costliest car in the convoy – was the car Davido was driving in.
This Davido's convoy also drew a lot of attention as you can see the huge crowd around his convoy. Let's say he has a big fan base across the country.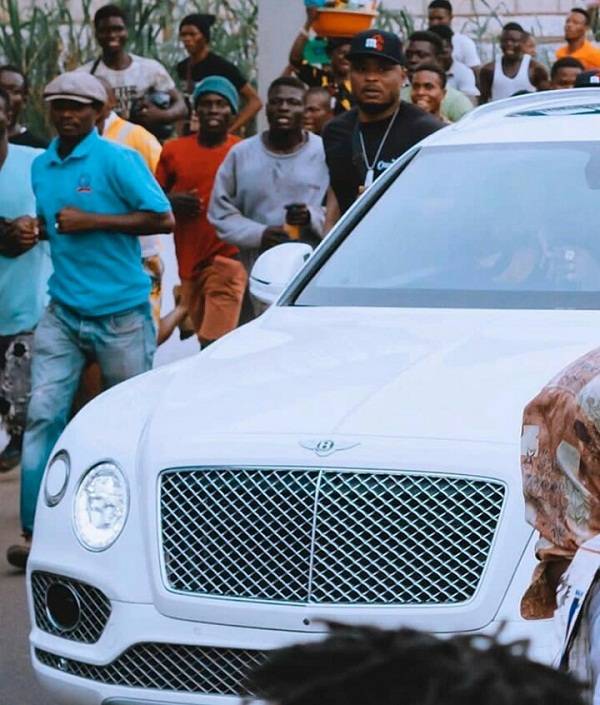 In 2018, he purchased this 2018 Bentley Bentayga weeks after his 30 Billion Concert. Davido also revealed what it cost him to get the 2018 Bentley Bentayga.
Davido has an amazing car collection which includes; 2018, Audi R8 Coupe, Chevrolet Camaro, 2017 Mercedes Benz GLE 450, Porsche Carrera, Mercedes Benz Sedan AMG, Porsche Panamera Turbo S, Range Rover Sport, Mercedes G Wagon, etc.
Below are some other convoy pictures of Davido;