Cullinan,RollsRoyce First Ever SUV Revealed-Named After Largest Diamond Ever Found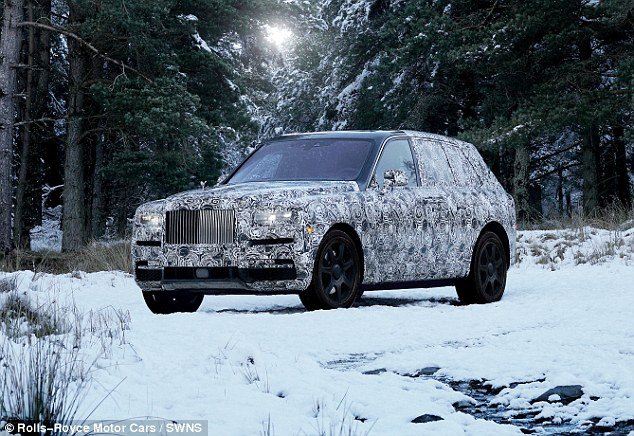 Rolls-Royce officially revealed today that its forthcoming SUV will be named Cullinan,named after the largest gem-quality diamond ever found.
The Cullinan, a ultra-luxury off-roader based loosely on the Phantom, is expected to arrive later in 2018 as a rival to Bentley's extravagant Bentayga 4×4.
Unwilling to describe the car as an SUV, Rolls-Royce said the high-sided vehicle shares its name with a 3106 carat(621.35 g) jewel that was unearthed in South Africa in 1905 and is the largest flawless diamond ever found and that it emerges when it is perfect and exists above all others.
Even the images released along with the name confirmation show the vehicle cloaked entirely in camouflage.
Rolls-Royce said: From the searing deserts of Africa and the Middle East to the freezing snows of the Arctic Circle; from the grassy glens of the Scottish Highlands to the towering canyons of North America, the designers, engineers, craftspeople and artisans of the House of Rolls-Royce have shaped, tested and polished this unique motor car to eliminate any flaw and make it Effortless, Everywhere.
The company isn't releasing any specifications just yet.But they said it will share platforms with the recently unveiled £350,000 Rolls-Royce Phantom VIII.
Cullinan, Rolls-Royce's first SUV, is very much on track to become the best 4×4 in the world.