Man Cycling To Russia From Egypt Ahead Of The World Cup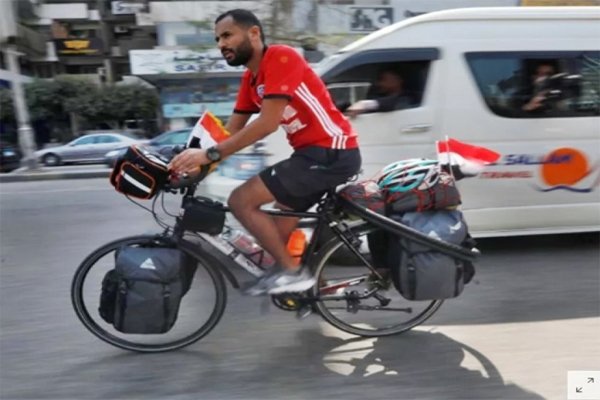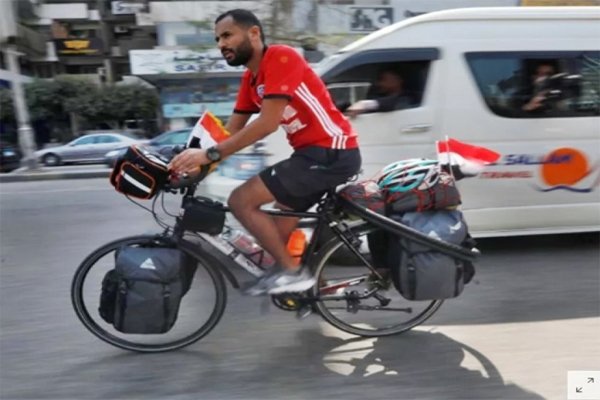 We've seen a case where a man walked from Lagos to Abuja on foot. We've even seen people cycle across Africa and Europe.  Here comes another challenge.
This young man named Mohamed Nufal from Cairo, Egypt is cycling to Russia 2018.
The 24-year-old man left Tahrir Square in Cairo few days ago hoping to arrive Russia in 65 days after covering about 5,000 km (3,000 miles).
His journey will take him through Jordan, Bulgaria, Romania, Moldova and Ukraine. However, he will fly over Syria due to the civil unrest. He will also avoid Iraq for security reasons.
Is anyone riding from Nigeria to Russian? There is someone we want to tag along with you.