These Photos About The Port-Harcourt Soot Will Leave You In Stitches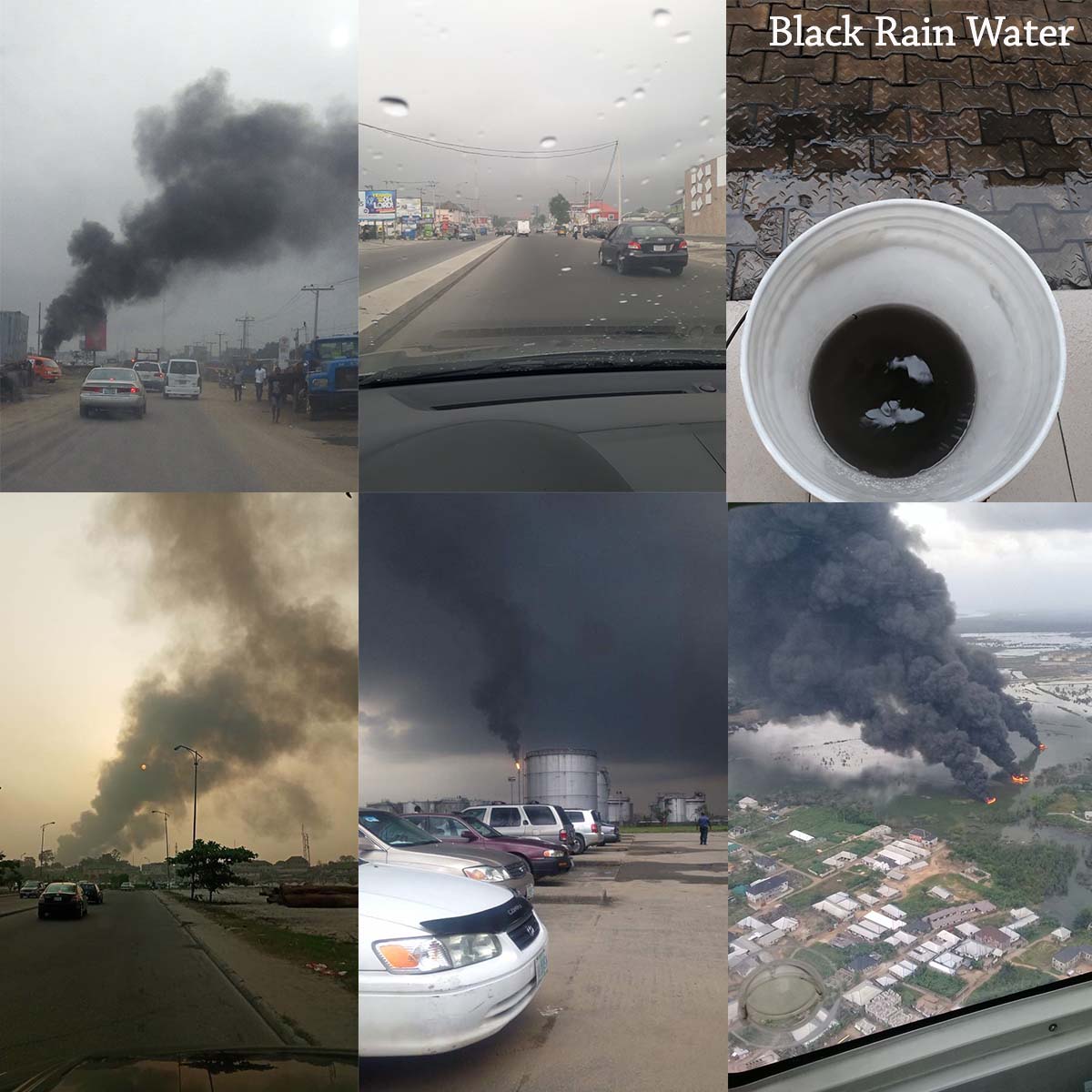 The port-harcourt soot is really going out of control and residents of Port-Harcourt City in Rivers State have taken to their Twitter pages to scream SOS and the pictures used to campaign against what they have been going through is heartbreaking.
The dire consequences of this issue can never be over-estimated and the government has to do something about it immediately. Who is to blame for this mess?
See some of the heart-wrenching tweets about the Port-Harcourt Soot below:
@Manlike_ED   "Port-harcourt City is the Treasure base of Nigeria and the Garden City. But Refineries (both legal & illegal) & security agencies destroying the illegal refineries indiscriminately are turning the city into a Soot City!"
@DrRRBriggs   "Breathing clean and fresh air is a right, demand for this right"
@MrKariboye   "We have no oda place to go n live our lifes apart frm dis our garden city plz plz n plz we need ur help @MBuhari @bukolasaraki @GovWike help us #StopTheSoot we will all die here oh……"
@Klaxique  "I always looked forward to the rainy season I loved playing in the rain.. now I dread it.. Look at the colour of the water. We need help"
See photos below..