Nürburgring Queen And Top Gear Co-Host Sabine Schmitz Is Dead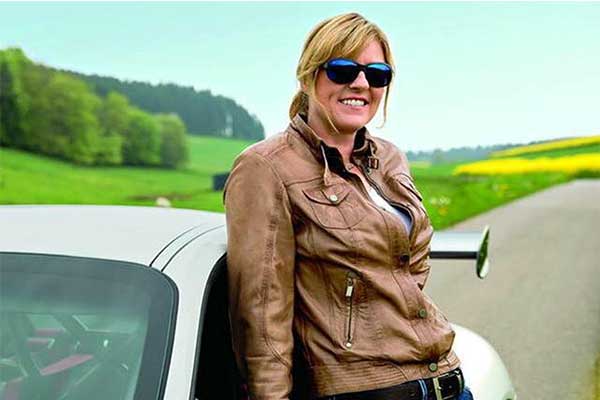 Sabine Schmitz, a racing driver and television personality, has passed away at the age of 51. The Top Gear co-host and famed "Queen Of The Nürburgring" had been battling cancer since 2017. No official announcements have been made on behalf of her team just yet, but already people who have been close to her and worked with her are expressing their regrets online and bidding her farewell.
In 1996, she became the first woman to achieve an overall victory at the 24 Hours of Nurburgring. She was at the wheel of the legendary BMW M3 "Eifelblitz." Her co-drivers were Johannes Scheid and Hans Widmann. She repeated that victory the following year. In 1998, Sabine broke yet another barrier by becoming the first woman to become champion of the VLN endurance championship.
Sabine shot to fame when featured on the BBC television Top Gear show in 2004. She was driving a Jaguar S-Type diesel around the Nurburgring. Before briefly becoming one of the show's co-hosts in 2016, she made several appearances and immediately earned the respect of millions of viewers for her driving skills, knowledge, sense of humour, and quick wit. She was also a presenter for DMAX and Sport 1.
Tributes have been pouring in, while Top Gear's next episode will be dedicated to the star. "Sabine was a beloved member of the Top Gear family and presenting team since 2016," says executive producer Clare Pizey. "Having first appeared on the show in 2004, everyone who had the pleasure of working with her on the team is in shock at this news. Sabine will be dearly missed by the motorsport world.