Owner Crashed His $431,000 Ferrari F8 Tributo Just 6hrs After Getting The Keys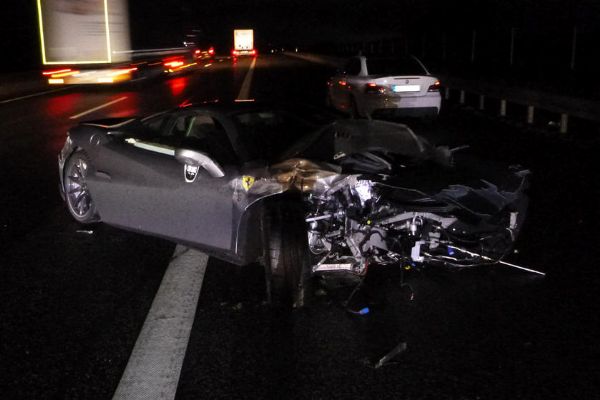 43-year-old German owner of a $431,000 Ferrari F8 Tributo crashed his Italian sports car just 6hrs after getting the keys.
Sumner tyres, wet roads as well as inappropriate speeds were cited as the cause of the expensive crash.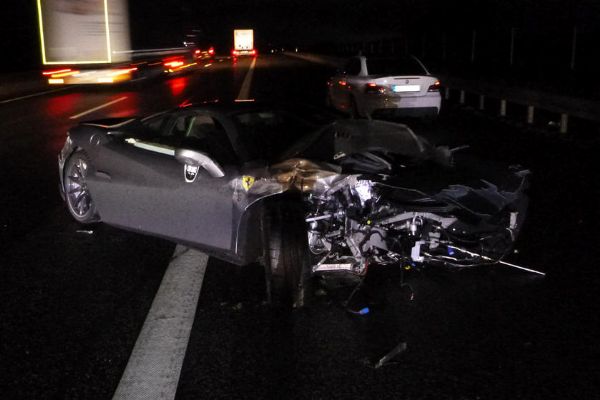 Crashing a luxury sports car worth $431,000 can be worrying and crashing it just six hours after delivery can even be depressing.
This is the exact thing that happened to a 43-year-old German driver who crashed his Ferrari F8 Tributo after waiting for more than a year to receive the Italian sports car.
According to reports, the driver, who likely lost control of the 710-hp speed demon, slammed the F8 into a concrete barrier. After the initial impact, the F8 also collided with a minibus, a guardrail, before coming to rest beside the road.
The police cited summer tyres, wet roads as well as "presumably inappropriate speeds" as the causes of the expensive crash.
A solitary photo taken at the scene and shared by local police shows the extensive damage done to the front end of the Ferrari F8.
Fortunately, the driver was unharmed, but the same cannot be said of his passenger. The passenger was reportedly taken to hospital with serious but not life-threatening injuries.