Hong Kong Police Pull Over 45 Sport Cars, Including Lamborghinis, Ferraris, And Porsches, Over Suspected Street Racing
Hong Kong police officers pull over 45 luxury sport cars, including Audis, Porsches, Nissans, and Lamborghinis, for suspected illegal street racing.
Pullover cars includes expensive models like GT-Rs, 911s, 720S, R8, Aventadors and Huracans.
Police said no arrests was made during the stop and inspection.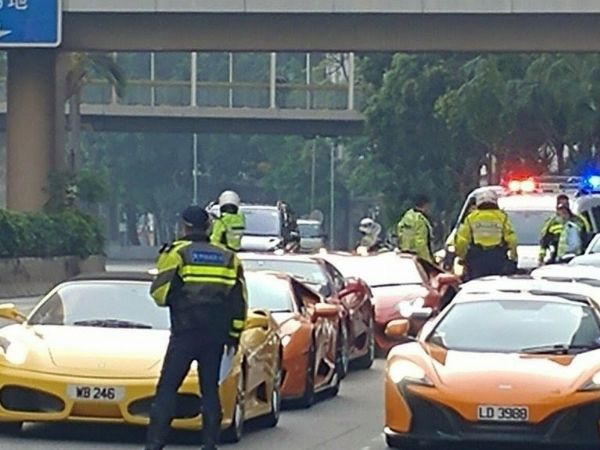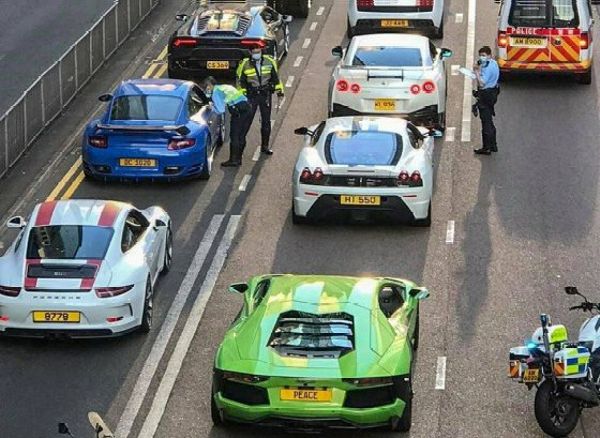 Hong Kong is currently making headlines not for the ongoing protest this time, but for the impressive 45 luxury sports cars that was pulled over by police officers over the weekend for suspected illegal street racing.
A jaw breaking footage of these line-up of supercars shows a collection of some of the rarest and most expensive rides on the road. Someone can even be heard in the clip saying :
"Wow. Any one of them must cost several million Hong Kong dollars. Definitely more than HK$4 million ($516,000)".
Some of the pullover cars includes some Nissan GT-Rs, several Porsche 911s, McLaren 720S and Audi R8.
But the overwhelming majority of these impressive supercars were Lamborghini cars such as the Huracan and Aventador.
According to Hong Kong Police, no arrests was made during the stop and inspection, but a Nissan GT-R found modified was reportedly towed away, while others were allowed to go. Nine of the cars were also ordered to undergo official inspections for possible aftermarket modifications.
The police department said in a statement that :
"Officers found a number of cars were driving westbound at a high speed along the Island Eastern Corridor expressway. Subsequently, officers intercepted 45 private cars on Gloucester Road off the old Wan Chai police station,"