Rochas Okorocha Shows His Damaged Vehicles, Including Bullet-riddled Armoured Lexus LX 570 SUV (Video)
Ex-Imo Gov Rochas Okorocha shows his damaged vehicles, including bullet-riddled armoured Lexus LX 570 SUV.
The vehicles were allegedly damaged by Imo State Gov. Hope Uzodinma's thugs.
The police, on the orders Imo State Government, arrested former Governor of Imo State, Rochas Okorocha, on Sunday for allegedly breaking into a property the government had seized from his wife, Nkechi.
Rochas Okorocha, who now represents Imo West Senatorial district at the 9th Assembly, was also accused of destroying government and security vehicles while trying to gain entry into the seized property.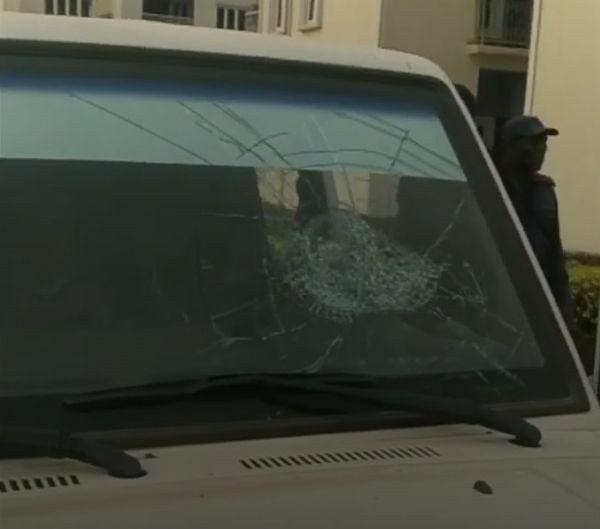 On Tuesday, the Government, under the leadership of Imo State Governor, Hope Uzodinma, restated its resolve to recover assets allegedly diverted by Rochas Okorocha.
Responding to the allegation that he stole Imo's fortunes during his tenure as the State Governor, Okorocha warned Hope Uzodinma to desist from intimidating and arresting Imolites.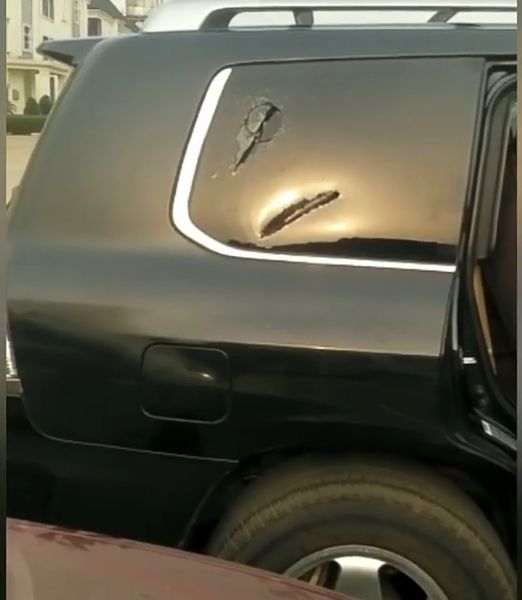 Okorocha, while addressing his followers moments after he was released, warned Uzodinma not to take his calmness and peaceful disposition for granted. He also advised his successor to stop displaying criminality and thuggery in governance.
In his words :
"Governor Hope Uzodinma is moving in a wrong direction that he may not end up well with. With what happened yesterday, Hope simply displayed criminality in governance, thuggery in governance.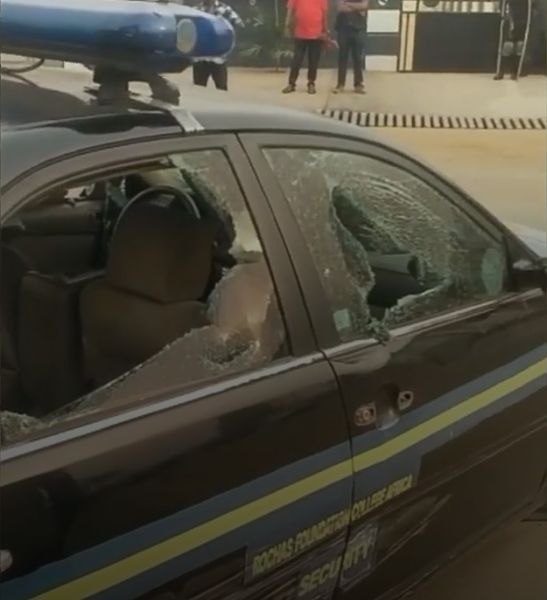 "Now Governor Hope Uzodinma is busy chasing shadows of violence, and leaving performance." On his arrest, Rochas Okorocha said he never arrested anyone during his tenure as the head of Imo Government.
"I govern Imo state for eight years, there was no record of me arresting anybody. I was the most abused governor. People abused me but I never in anyway, any day arrested a man."
Okorocha also talked about how Hope Uzodinma's thugs allegedly used dangerous weapons to damage several vehicles in his convoy.
Video
A short clip shared by his team shows some of the badly damaged vehicles in his fleet, including a bullet riddled armoured Lexus LX 570 SUV.
"So Hope Uzodinma must be called to order. His thugs were shooting at us while Police officers from government house were watching.
"I restrained my aides not to shoot because I hate to stain my hands with blood, if not there would have been lots of deaths yesterday. They took advantage of that and did what they did to the extent that they destroyed all my cars, and riddled my cars with bullets."