Ijebu Igbo Mourns Late Senator Kashamu As Convoy Motion His Body To Be Laid To Rest (Video)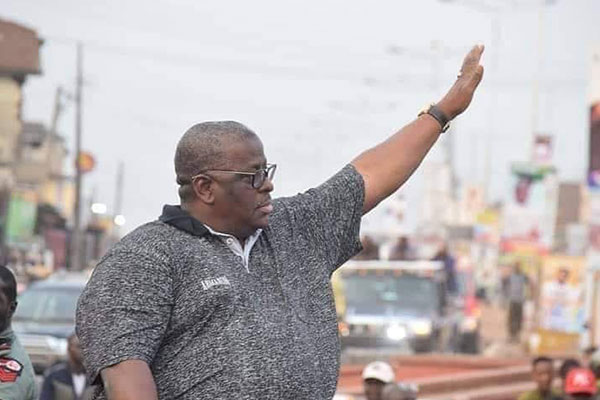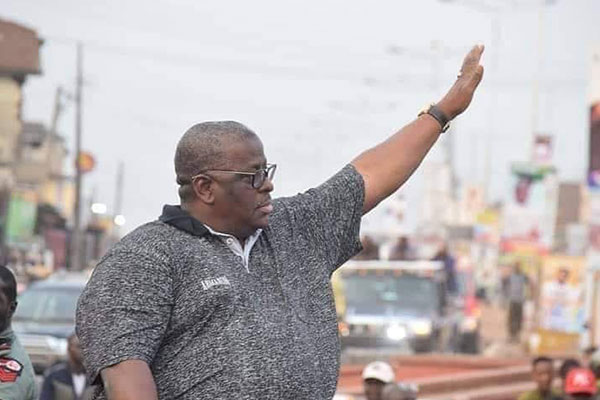 Whatever we want to do, let's do it now. There are only so many tomorrows. This is the Situation as Nigerians lament the unexpected demise of Senator Buruji Kashamu. The Senator who represented Ogun East reportedly died yesterday from complications allegedly caused by Covid-19.
Senator Buruji Kashamu's body was brought in to Ijebu Igbo, his home town in Ogun state where he will be laid to rest. Among the selection of cars in the long convoy are Range Rover, Lexus GX 460, Toyota Hilux, Land Rover Discovery, Toyota Sequoia, and Mercedes-Benz Vito.
In the video, mourners can be heard singing his praise.
 VIDEO
Buruji Kashamu born 19 May 1958 was a Nigerian politician who served as a Senator representing Ogun East in the 8th National Assembly. Ogun East covers eleven local government areas: Ijebu North-East, Ijebu North, Ijebu-Ode, Ijebu East, Ikenne, Odogbolu, Remo North, Sagamu, and Ogun Waterside. Senator Kashamu was the Vice-Chairman of the Senate Committee on States and Local Government.
Furthermore, he was a chieftain of the People's Democratic Party (PDP) in Ogun State. He was also appointed as the chairman, Organization and Mobilization Committee of the PDP in the South-West zone of Nigeria. In 2018, he was expelled from the People's Democratic Party. His expulsion was later voided by an Abuja High Court in October 2018. Kashamu reportedly died of COVID-19 on 8 August 2020.
He contested the Ogun east senatorial seat and beat his closest rival with a poll of 99,540 votes. Prince Dapo Abiodun of the All Progressive Congress (APC) polled 84,001 votes and lost the senatorial seat to Kashamu. Kashamu was also the flag bearer of the Peoples Democratic Party in the 2019 Ogun State gubernatorial election and lost against Dapo Abiodun of the All Progressives Congress coming in a distant 4th.