Photos/Video From Revs and Runway Lockdown Edition That Held In Lagos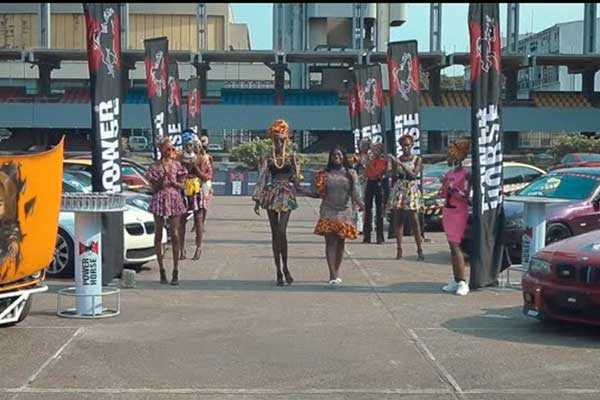 The much anticipated Revs and Runway event eventually held in Lagos recently. Although, not with the usual crowd that would have graced the event if the second wave of the pandemic hadn't led to further restrictions. However, it was still a spectacle. The event was restricted to only the organisers, drivers, runway models, technical crew and other essential personnel.
There were activities to keep everyone entertained throughout the duration of the event. The show was supposed to take place on December 26th 2020 but the Lagos State government temporarily banned all gatherings due to the Covid-19 second wave. This made the show to be postponed till this year. Sadly, the public was not invited for safety reasons.
VIDEO
There were activities like  stunt driving, donuts, bike stunts, fashion show etc. In addition, there was also a fashion exhibition by afrikayla as they showcased different styles of dresses for women. Cars that graced the occasion include several BMW M3 coupes, the M4 Coupe, a 3-series sedan, Nissan 370z, Lexus RCF and IS. Furthermore, Mercedes-Benz was not left out as the ML63 AMG and the CLK500 participated in all the events. Power bikes were also present as they performed amazing stunts.
The revs and runway event took place at the Tafawa Balewa Square (TBS) and strict Covid-19 protocols were met. The attendees were socially distant and it wasn't a full house. The event was sponsored by Power Horse Energy Drink, Motion Town, The Nigerian Benz Lover, Dark Knight Motorsport etc.