6 Motoring Events In Nigeria We're Expecting In December 2020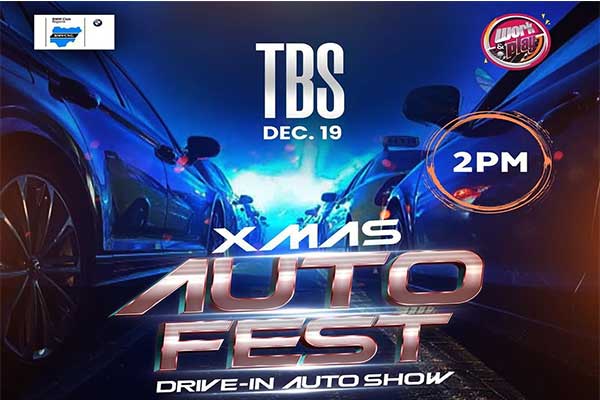 If you are a car enthusiast and want to experience some car events soon, look no further as there are 6 motoring events coming up for the month of December alone. You heard right 6 event which makes the month of December a car month for enthusiasts if you want to put it that way. We will list the motoring events below and give you details of when the events will start and all the activities. The events will be listed by date and location. Check them below…
Lagos Mercedes-Benz Convoy
The 1st event kicks off on the 6th of December and it's the organized by Carcontinent, Supercar of Nigeria and Motown Automobile LTD. The show is tagged Lagos Mercedes-Benz Convoy and it's a driveby event. The event will feature Mercedes-Benz cars and the famous Maybach brand too. The event kicks off at the Motown showroom at Ligali Ayorinde street V.I to the Eko Atlantic City. Time is 4 pm prompt so BE THERE.
Drift League
Next stop is Drift League which is a drifting competition organised in collaboration with Power Horse energy drink and Darkknight Motorsports. The event takes place in Abuja at the Spar Mountview Shopping Mall Life Camp. Time is 2 pm to 6 pm and in addition, the winner of the drift walks home with 200k.
Fanfaro Autofest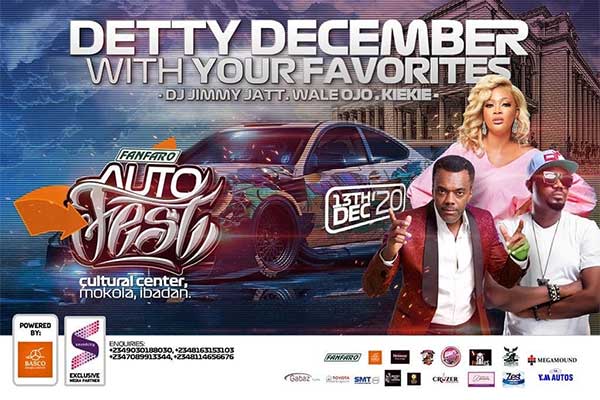 Another event on the list is the Fanfaro Autofest taking place at Ibadan Oyo State. The sponsors are Fanfaro Oil Nigeria Limited and Basco Nigeria. It promises to be exciting. Date is 13th  of December.
Xmas Autofest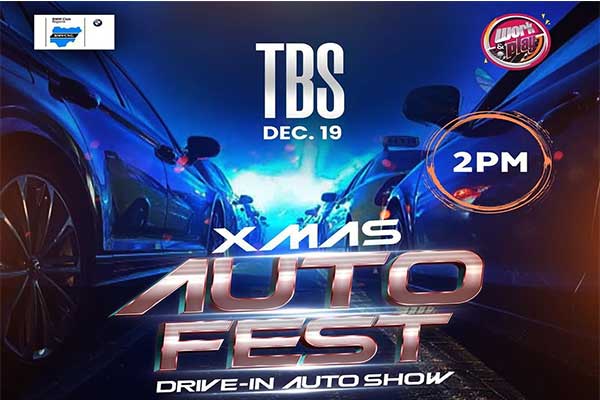 The Xmas Autofest is the next event and Lagos is the place to be for all BMW fans out there. TBS (Tafawa Balewa Square) is the place to get your chills and frills for a spectacular experience. It's going to be absolutely fun and it'll be organised by the BMW Club Nigeria and Work & Play Events. Date is 19th of December.
Revs & Runway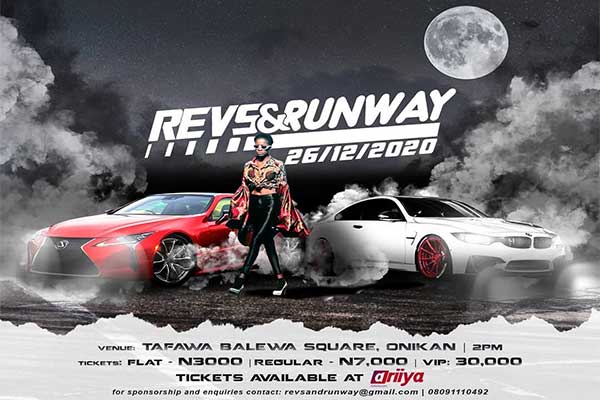 After the BMW Autofest, Revs & Runway will hold a week after at the same venue (TBS). This will not be free as it commands the following gate fee… Tickets: Flat ₦3000, Regular ₦7000 and VIP is ₦30,000. It will feature lots and lots of cars.
Zuru Autosport
The last event is located upnorth, Kebbi State to be precise and its Zuru Autosport. As usual there will be racing, drifts and stunt driving. Its going to be an entertaining encounter that is a day long as its starts from December 26th to 27th. Location is the Zuru Airship Kebbi State.