Someone Turned A Dodge Charger Into A Magnum Wagon (Photos)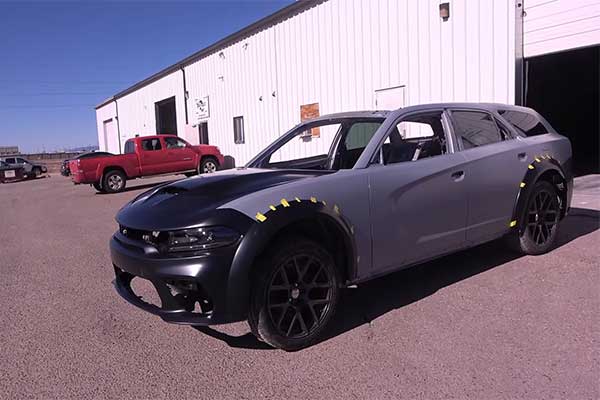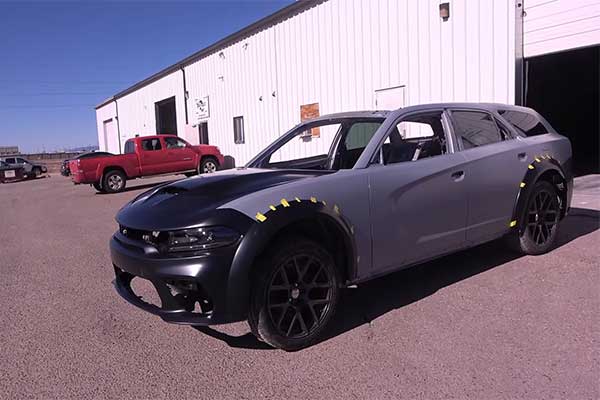 The Dodge Magnum was a power wagon that was obviously based on the Charger sedan. Technically, you can call it a Charger wagon with a bad attitude. Unfortunately, it was discontinued in 2008 after a somewhat successful spell after 3 years. But someone decided to work a miracle and create his own Dodge Magnum and it looks great.
This Charger wagon or Magnum was made by David Nenno and it started life a 3.6-litre Pentastar V6 before the modifications. The Charger was fitted with all-new fender flares in the style of the Charger Widebody. In addition, a new bumper, a scooped hood, and the rear hatch from a junkyard Dodge Magnum. Those arches are wide enough for 325-millimetre rubber shoes, which are slightly wider than the 305/35 by 20-inch tires of the Dodge Charger Widebody for the 2021 model year.
Furthermore, David fitted a Jeep Grand Cherokee Trackhawk engine to the Charger. This means that the wagon will use a 6.2-litre V8 that outputs 707hp. To make things more interesting, the Charger/Magnum is lighter than the Trackhawk due to its wider tires. David improved also turned it into an all-wheel-drive system from the regular Charger's rear-wheel setup. This will make it faster on a straight line than the Jeep Grand Cherokee Trackhawk. That's no mere feat as the Trackhawk does 0 to 60mph in just 3.5 seconds.
Dave is not relenting on his "Hellwagon" as he plans to further upgrade this already impressive machine to a 1000hp beast. The Charger/Magnum/ Hellwagon isn't 100% finished based on the photos seen.