Cyclist Hits 149mph With The Help Of A Porsche Cayenne Turbo To Set New European Record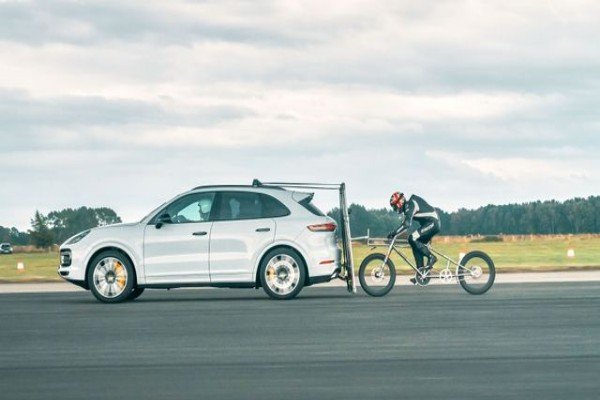 A cyclist Neil Campbell has broken his record of 135mph by hitting 149mph while slipstreaming a Porsche Cayenne Turbo with a giant panel attached to the back.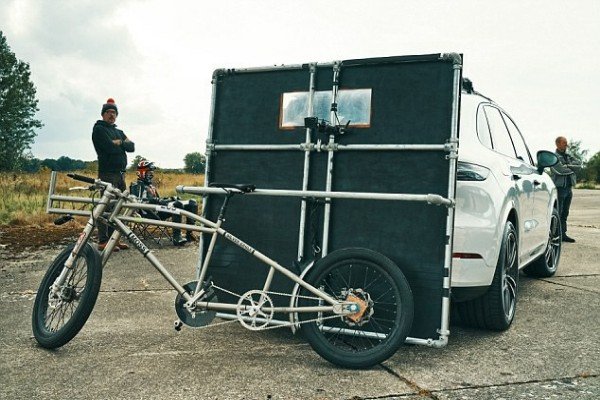 His specially modified bike (with a wheelbase that's much longer than a conventional bicycle) was towed up to 110mph behind the Porsche Cayenne Turbo before being released.
He then pedalled up to a new European record of 149mph. A wind-shield was strapped to the back of the Porsche Cayenne Turbo to disrupt the airflow.
After his record setting attempt, He said:
"It's an incredible feeling – to get 149mph on such a short runway is beyond anything I expected. 
"We're within touching distance of the world record. I can't thank my team and supporters enough for the help and confidence they've given me"
His focus now is to beat Fred Rompelberg's world record speed of 167mph that was set 23 years ago.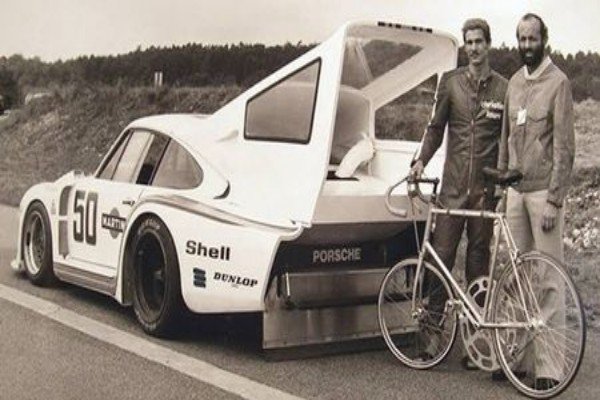 This attempt comes forty years after cyclist Jean-Claude Rude unsuccessfully tried to set a new speed record behind a Porsche 935 Turbo.