Dangote Posing By His Uncle's Private Jet In The Early 80's (Throwback PHOTO)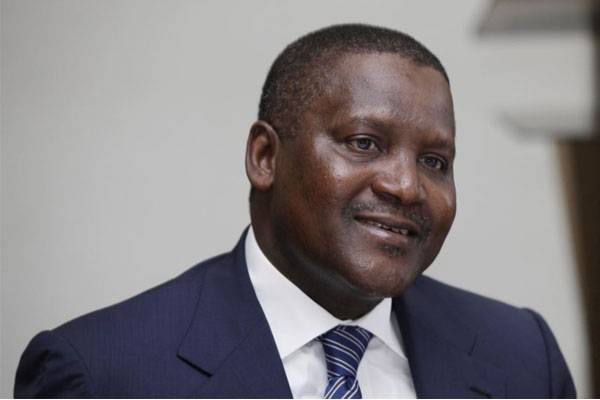 Aliko Dangote is one man that needs no introduction in Nigeria and in many parts of Africa. Dangote posing
His fame is credited primarily to his status as the wealthiest African, and also the wealthiest black man in the world.
Dangote was born on 10 April 1957 into a wealthy family. He is the son of Mohammed Dangote and Mariya Sanusi Dantata, herself the daughter of Sanusi Dantata. Dangote posing
He is the great-grandson of Alhaji Alhassan Dantata, the richest West African at the time of his death in 1955.
Dangote's grandfather was a successful trader of rice and oats in Kano.
In 1977, at age 21 Dangote felt it was the right time to be his own man and start his own business. He approached his uncle, Sanusi Abdulkadir Dantata for a loan. His uncle eventually gave him a loan of N500, 000.
Dangote business venture quickly became a success, and as a result, he managed to repay the entire loan within three months of starting operations.
Below is a throwback photo of Dangote posing by a private aircraft with his Grandfather and Uncle's in the early 80's.
This is Dangote (first left) standing by a private jet.  Next to him is his grandfather, late Alhaji Sanusi Dantata (second left), Alhaji Hassan Dantata (second right) and late Qadiriyyah scholar Sheikh Alin (first right) in the early 80's.
The aircraft belonged to his uncle, Alhaji Nasiru Dantata. He was one of the first owners of a private jet in Nigeria.
Nasiru Dantata was the owner of a popular soft drink Danta Cola in the 80's. He also owns fleet of private jets.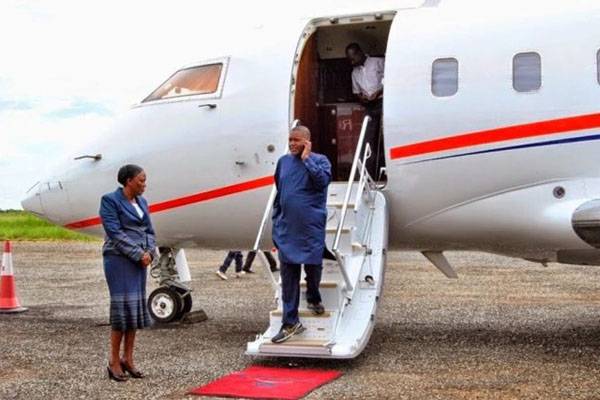 Dangote's Private Jet
In 2010, Aliko Dangote acquired a Bombardier aircraft for his private uses. Its acquisition coincided with his 53rd birthday.
The brand new Bombardier's Global Express XRS was delivered to him in Lagos at the Murtala Muhammad International Airport Ikeja from Bombardier Aerospace's facilities in Montreal Canada
It was reported to have cost him $45 million, which translates to 16.3 billion naira at the time.