Dangote Drives Himself In His Bullet-Proof Mercedes-Benz G-Wagon To Console Pastor Ighodalo (VIDEO)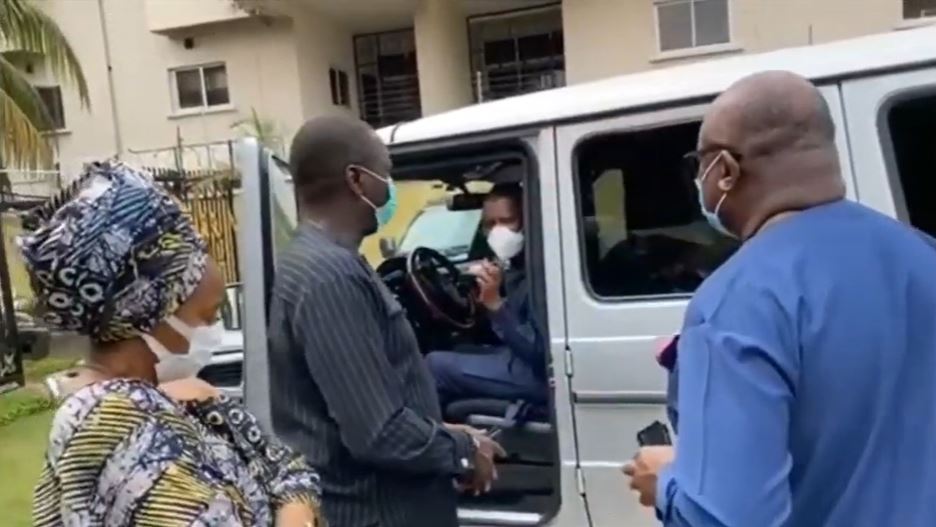 The Chairman of Dangote Group, Aliko Dangote, has paid the bereaved Pastor Ituah Ighodalo a condolence visit.
Pastor Ighodalo recently lost his wife – Ibidunni. She died in the early hours of Sunday, June 14, 2020, in Port Harcourt, River State. The cause of death was cardiac arrest, according to the family.
Aliko Dangote, the richest black man on earth, drove himself to the home of the Ighodalos in a bulletproof not-too-recent model of the Mercedes-Benz G-Wagon SUV to console the family. Watch the video below.
VIDEO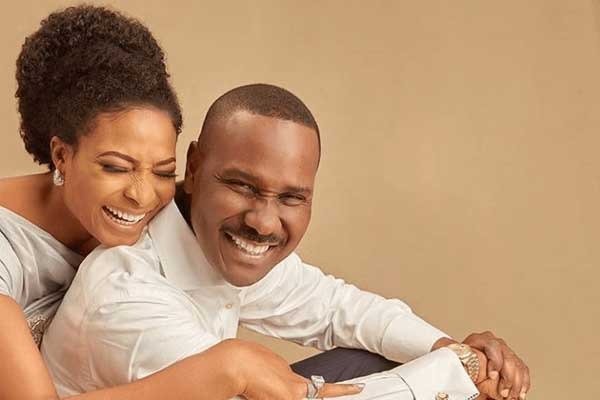 The death of the former beauty queen, entrepreneur and wife of the Trinity House church head pastor prompted shock and sadness all around the country.
Ibidunni Ituah-Ighodalo, 39, was due to celebrate her 40th birthday next month. She had been travelling across the country to build isolation centres for corona virus patients, her family said.
As well as being the co-pastor of Trinity House church in Lagos, along with husband Ituah Ighodalo, she also ran upscale, luxury events services Elizabeth R, a leading event management company in the country.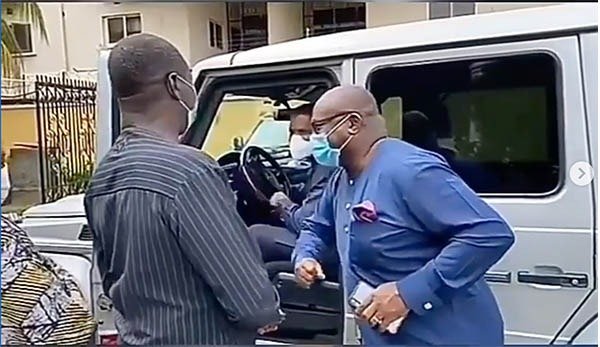 Mercedes Benz G-Wagon
The Mercedes-Benz G-Class sometimes called G-Wagen, that Dangote drives, is a mid-size four-wheel drive luxury SUV. Magna Steyr (formerly Steyr-Daimler-Puch) manufactures the G-Wagen in Austria.
The Mercedes Benz G-Wagen uses three fully locking differentials, It is one of the few vehicles to have such a feature.
Despite the introduction of an intended replacement, the unibody Mercedes-Benz GL-Class in 2006, the G-Class is still in production and is one of the longest produced vehicles in Daimler's history, with a span of over 40 years. Only the Unimog version surpasses it. Only the Unimog version surpasses it.