Daredevil Motorbike Rider Jumped Over 52 Cars And 16 Buses To Honour Evel Knievel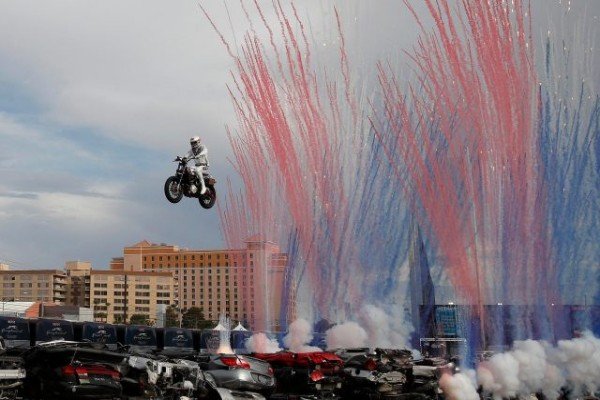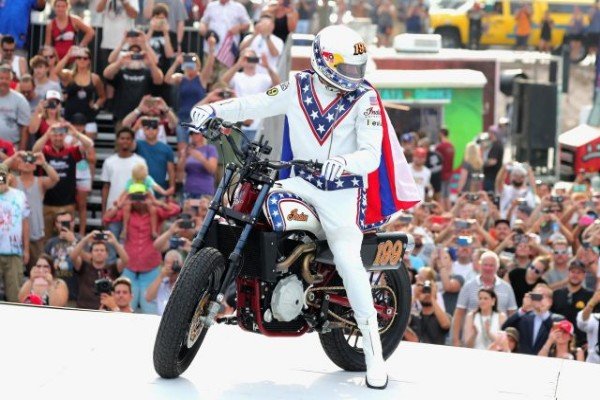 Daredevil Motorbike Rider and founder of Nitro Circus,Travis Pastrana , completes 3 dangerous record breaking stunts originally performed by famous stuntman Evel Knievel .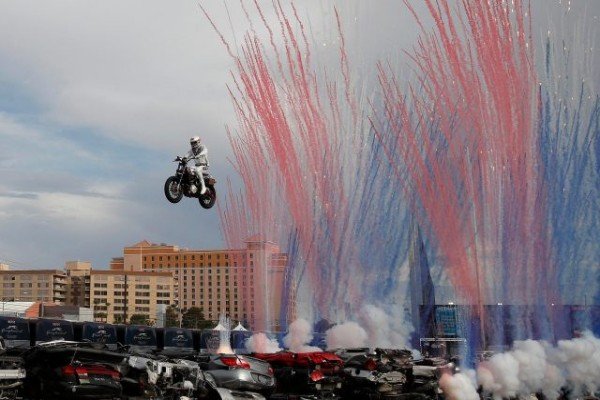 His over 400 feet record breaking jumps includes a 143 feet jump over 52 crushed cars, a 192 feet jump over 16 buses and a 149 feet jump over the fountain in front of Caesars Palace hotel and casino.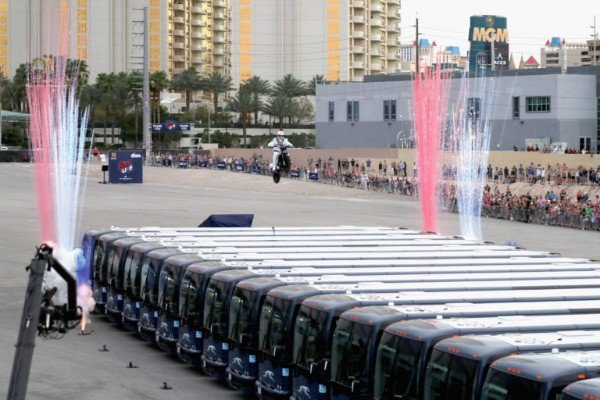 He became the first person to successfully jump the 149 feet fountain gap at Caesar's Palace ,the same stunt that left Evel Knievel with a broken pelvis, femur, hip, wrist and ankles back in 1967.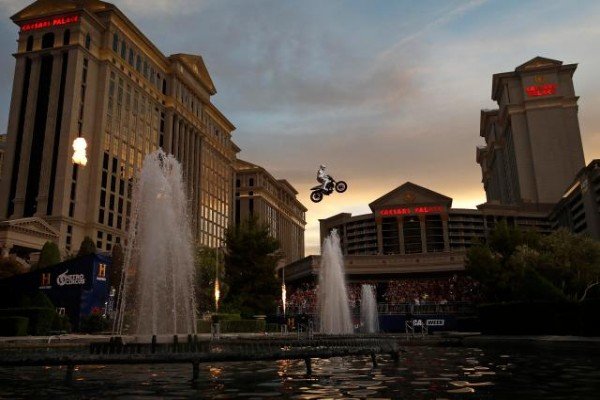 The dangerous stunts was a tribute to mark over 50 years since Evel Knievel's brutal "missed landing" crash at Caesar's Palace. He died in 2007 aged 69.
Travis Pastrana's previous accomplishments includes the first double backflip ever landed in competition and a skydiving without a parachute.