Deflective Airbags Forces GM To Recall Over One Million Vehicles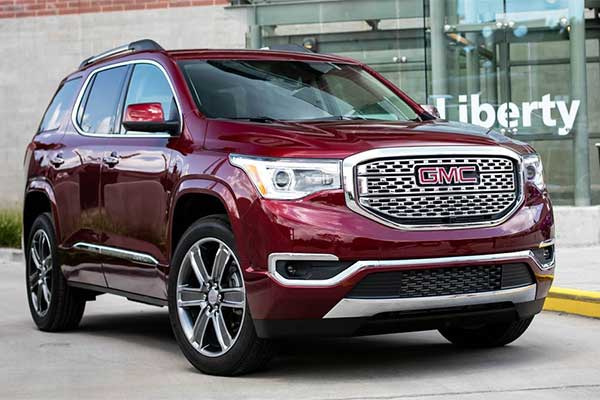 General Motors is recalling nearly one million vehicles because faulty driver's air bag inflators could explode and injure or possibly kill the driver. The recall covers 994,763 Buick Enclave, Chevrolet Traverse, and GMC Acadia vehicles from the 2014 through 2017 model years with modules produced by ARC Automotive Inc. Dealers will replace the driver's airbag module.
The automaker told the National Highway Traffic Safety Administration in March 2023 it had been notified about a crash involving a 2017 Chevrolet Traverse in which the front-driver air bag inflator allegedly ruptured during deployment, GM said in a safety report filed with the agency. The driver suffered facial injuries in the crash, according to NHTSA.
GM said it was still investigating the issue with the assistance of a third-party engineering firm. "GM is taking this expanded field action out of an abundance of caution and with the safety of our customers as our highest priority," the Detroit automaker said.
Even as ruptures mount, "ARC has not made a defect determination that would require a recall of this population," NHTSA said in its demand letter to the Tennessee-based company. "Airbag inflators that project metal fragments into vehicle occupants, rather than properly inflating the attached airbag, create an unreasonable risk of death and injury."