Devel Has Begun Testing Its 5000hp 12.3-Litre V16 Sixteen Hypercar Prototype (Photos)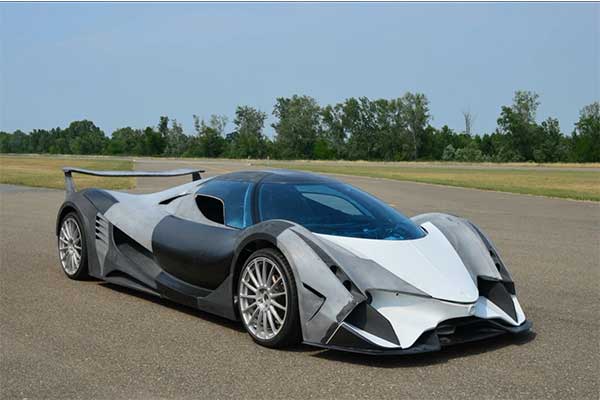 Back in November 2013, a Dubai based automaker announced Devel they will make the world most powerful car and just a few days ago, the prototype vehicle was caught testing. We bring to you the Devel Sixteen hypercar, the self-acclaimed most powerful hypercar ever made.
According to a video taken in Italy, this test covers the basic suspension setup, so the prototype that you see is operating without the four turbochargers that the final product is promised to come with. As a reminder, the 12.3-litre V16, 5,000-hp/3,757 lb-ft version will be a track-only car with a top speed of 320 mph, while the roadgoing version will be detuned to around 3,000 horses. A base model has also been promised with a V8 engine developing 1,500 hp, and at this point, we'd be glad to see even that version make its way to production. Nevertheless, the fact that testing is underway is promising.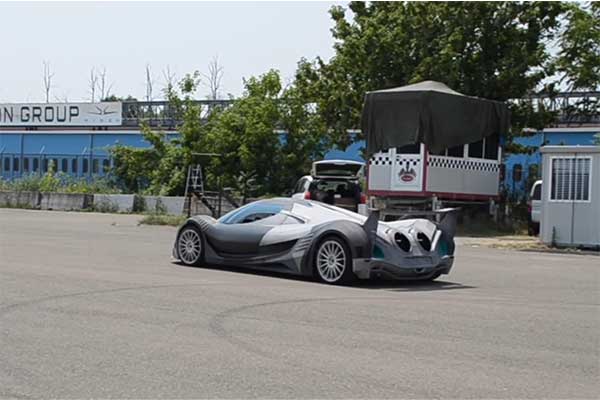 The powertrain is based around a pair of LS V8s, but massively reworked by Steve Morris Engines Apollo IE and SCG 003 engineer Paolo Garella is leading the development work and has previously revealed the V8 and V16 road cars will feature a dual-clutch automatic transmission. The bonkers 5,007-hp variant will get a special gearbox used by dragsters.
Many thought that the project was dead due to lots and lots of difficulty in making this beast of a vehicle, from the company losing its initial partner, Manufattura Automobili Torino (MAT), before any real development was done to the V-16's tendency to overheat in normal driving scenarios and engineers reportedly having difficulty figuring out how to keep the car on the ground, as it showed a penchant for taking flight at high speed.
The current testing yielded positive results but the time of release may make the Devel obsolete as most hypercars would have become EVs.