Peugeot Plans To Win 24 Hours Of Le Mans Race In 2022 With This New 9X8 Hypercar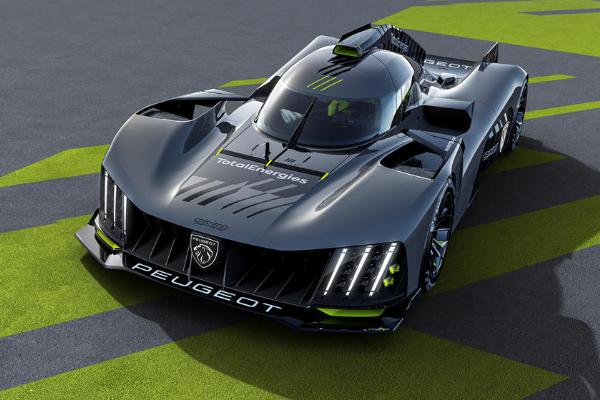 French automaker Peugeot plans to win 24 Hours of Le Mans in 2022 with this new Peugeot 9X8 Hypercar.
Peugeot 9X8 will race in the 2022 Le Mans Hypercar class.
It will compete with hypercars like the Aston Martin Valkyrie and Toyota GR010 Hybrid.
Peugeot is returning to 24 Hours of Le Mans in 2022 as the French automaker sets its eyes on winning the annual World Endurance Championship with its all-new Hypercar called the 9X8.
The Peugeot 9X8, finished in Selenium Grey paint with contrasting Kryptonite acid green/yellow accents, comes with futuristic designs. These includes a headlights and taillights shaped to resemble three claw-like strokes.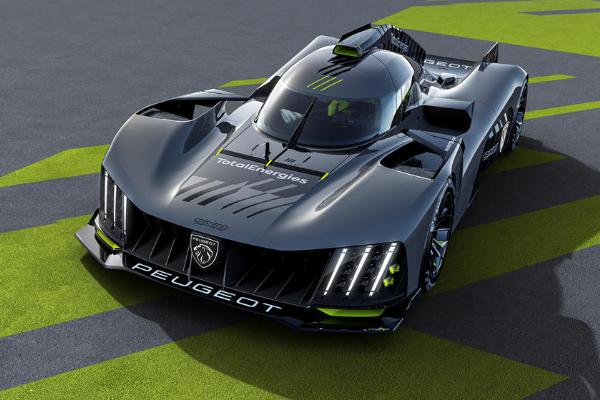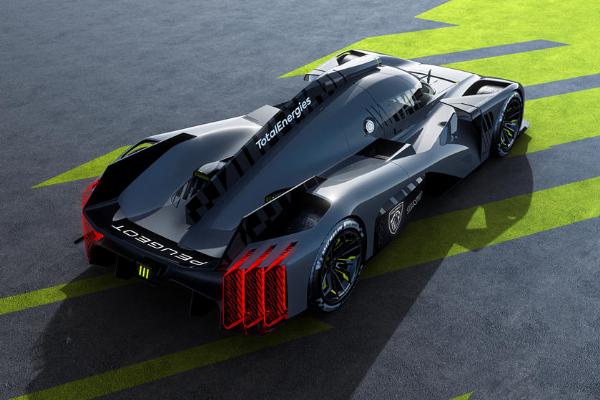 The Peugeot 9X8 is a direct successor to the 905 that won the Le Mans 24 hours in 1992 and 1993 as well as the 908 which won the 2009 edition. It will race in the Le Mans Hypercar class, competing with cars like the Aston Martin Valkyrie and Toyota GR010 Hybrid.
The number "9" on its badge pays homage to the Peugeot's motorsport heritage. Number "8" is the suffix used for all of Peugeot's current model names,, including the 208, 2008, 308, 3008, 5008, and 508. The "X" in the name refers to the Peugeot Hypercar's all-wheel drive technology and hybrid powertrain.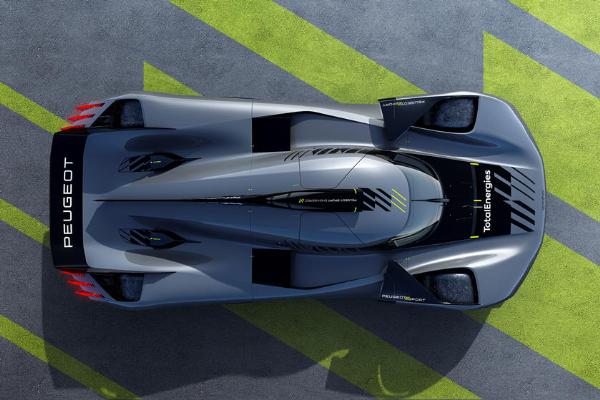 Powering the rear-engined Hypercar is a 680 horsepower, 2.6-liter twin-turbo 90-degree V6 engine, which drives the rear wheels. At the front is a 200-kW (268-hp) electric motor-generator unit powered by a 900 V battery, which sends additional propulsion to the front wheels. But the hybrid powertrain for the 9X8 has a total output that is capped at 670 hp.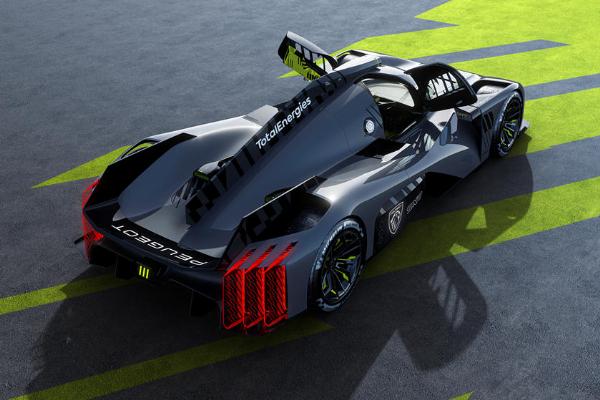 Peugeot Chief Executive Officer Linda Jackson says :
"There's more to Peugeot's involvement in endurance racing than the sporting aspect. Endurance racing is a form of motorsport that provides us with an extreme laboratory, which explains why our association with Le Mans is so strong"
"More significant perhaps than the results we obtain on the racetrack are the opportunities it provides to prove our technology and the fruit of our research work in a race that throws extreme conditions at you for 24 hours."