Alpine Brings The Spirit Of Le Mans With A New Limited A110 R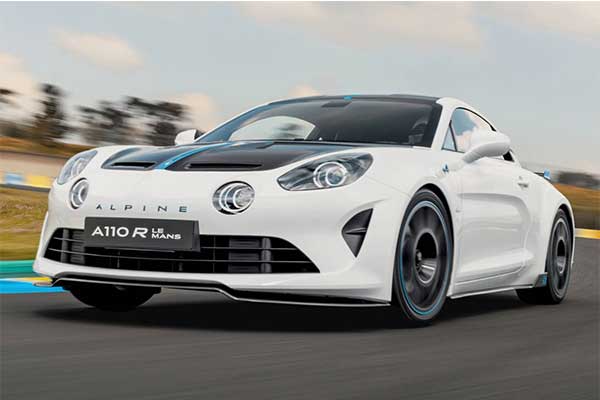 Next weekend it's that time again, then the 24 hours of Le Mans will take place. It is the 91st edition and that is not so special, but it is nice 100 years ago that the famous race was organized for the first time. Of course, Alpine, which will be participating with an LMDh hypercar next year, cannot pass unnoticed. After all, it is a French party and Alpine is happy to participate.
Alpine comes, certainly not for the first time, with a special A110. Not just from an A110, but from the top version of the A110 R. It will have a special white-blue color scheme, which, according to the brand, fits perfectly with Le Mans. A double blue stripe has been drawn across the car from front to back and there is also a blue edge on the rear spoiler and the wheels. Of course, some Le Mans badges further remind you how this A110 R deserves its right to exist. You will also find it in the interior, together with a plate on the center tunnel that says which copy you are on the road with. After all, only 100 will be made, one for each year since the first 24 hours of Le Mans.
Technically it remains largely the same, you normally have little reason to want more in the Alpine A110 R. You can accelerate from 0 to 100 km/h in just 3.9 seconds and the top speed is 285 km/h. The price of the Alpine A110 R Le Mans is just as impressive: €140,000 is the French price.