Little Ferrari Testa Rossa J Is A Race Ready Electric Sportscar With 19 Hp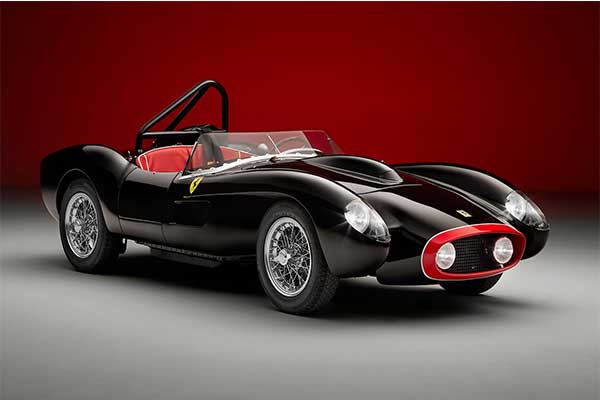 Ferrari and The Little Car Company have joined forces to create a special edition of the Testa Rossa J. Christened the Pacco Gara Ferrari Testa Rossa J, the model mirrors the looks of the real 250 Testa Rossa, which is a Le Mans Legend, and just like other toys for big boys from The Little Car Company, it too was built on a scale, and it is a 75% reproduction of the legendary racer.
"As we launch the new special Pacco Gara edition of the Testa Rossa J, a fine example of our close collaboration with the team at Ferrari, we have given it a racing boost, with exciting advancements to both the aesthetic of the car and the overall performance," said company CEO Ben Hedley, adding that Maranello okayed "every element" of the Pacco Gara. Power outputs have been bolstered from 16 to 19 horsepower for the Pacco Gara thanks to a software upgrade for the powertrain.
Further helping it stay true to the original is the tonneau cover on the passenger side. It comes in the same leather as the rest of the interior, otherwise available in red or black. Bolted to the chassis and roll hoop, the Sabelt racing harnesses are also included in another nod to Scuderia's racers. The rest of the cockpit features a classic steering wheel design, vintage gauges and buttons, and a very simple dashboard panel, with a small windscreen in front of it.
No information has been released regarding pricing or the number of units that will be produced of this limited edition model, but if you're interested, you can reach out to the company directly on its website. It's worth noting that the original Testa Rossa J was limited to just 299 examples, each priced at a staggering €93,000 ($99,675 USD based on current exchange rates).