Pagani Launches A $7.4M Huayra Codalunga Hyper Car Which Has All Been Sold Out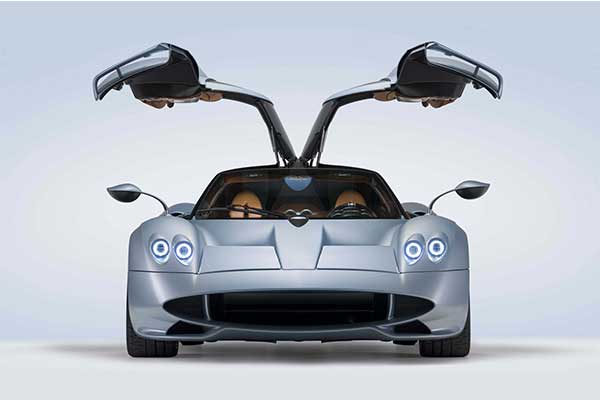 Pagani first revealed the Huayra, its successor to the legendary Zonda, in 2012. In true Pagani fashion though, the company is still releasing limited-edition and one-off versions of the mid-engine carbon-bodied supercar. The latest version is this, the Huayra Codalunga.
The design is inspired by the long-tail Le Mans racers of the 1960s and features extended, flowing bodywork and obvious retro cues.  It took two years for the styling to be completed, with Pagani creating both a 1/4-scale model and a full-size model to refine the design before starting to actually build them. The resulting model is gorgeous, far less fussy and complicated than every other Huayra. Pagani doesn't say how much longer the Codalunga is than a standard Huayra, but its rear engine covers are 14.2 inches longer than on the base car.
As with other Huayras, the deep recesses in between the raised light clusters at the front and the back are home to two pairs of movable flaps that provide active aerodynamic functionality. Despite the extra bodywork, the Codalunga weighs 1280kg – 70kg less than the standard Huayra.
Under the bonnet is the 6.0-litre twin-turbo V12 from the Pagani Huayra Imola, producing 827 bhp and 811 lb-ft of torque, which is sent to the rear wheels through a seven-speed sequential gearbox.
The car's interior remains similar to the standard Huayra's. The seats are finished in woven leather and nubuck upholstery, while the dashboard details are milled from a single block of aluminium.
Just five cars will be produced, at a price of €7 million each – equivalent to just under £6m – with all examples already sold.