Moment Driver Of Ford Fiesta Sped Away After Rear-ending Lamborghini Aventador SV – But Who Was At Fault?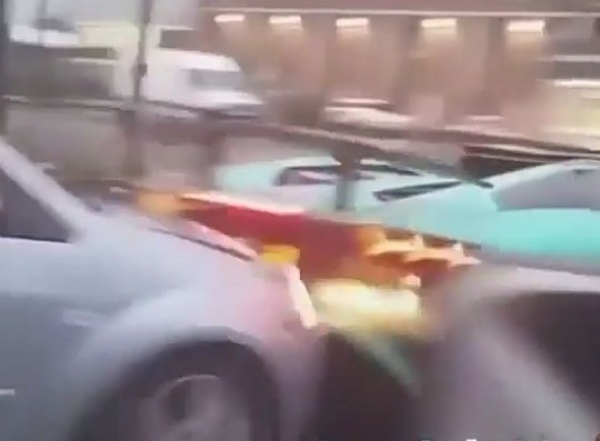 This is the moment the driver of Ford Fiesta sped away after rear-ending a Lamborghini Aventador SV worth over ₦100m. But who was at fault?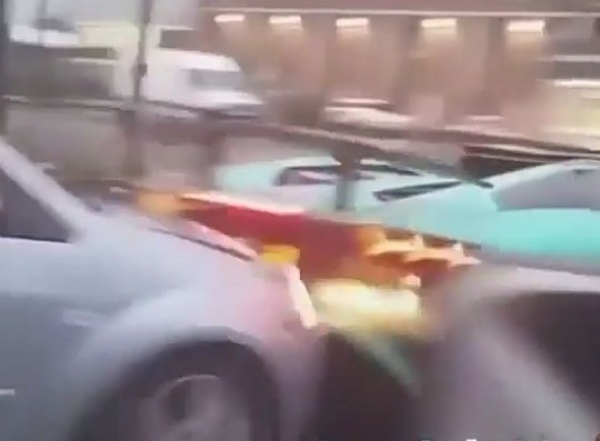 It seems expensive car crashes is the new thing around the world, especially when it involves a crash between an six-figure ride and a reasonably less expensive car.
Now, we have another crash which involves a Ford Fiesta rear-ending a Lamborghini Aventador SV worth over ₦100m. But unlike most crashes, where the drivers sort things out, the driver of the Ford Fiesta sped away from the scene.
Video
Footage of the crash, which happened last weekend in the Cheetham Hill area of Manchester, England, was shared online.
One of the video, which was recorded by a passenger in another car, starts with the aqua blue Lamborghini Aventador SV Roadster speeding on the road.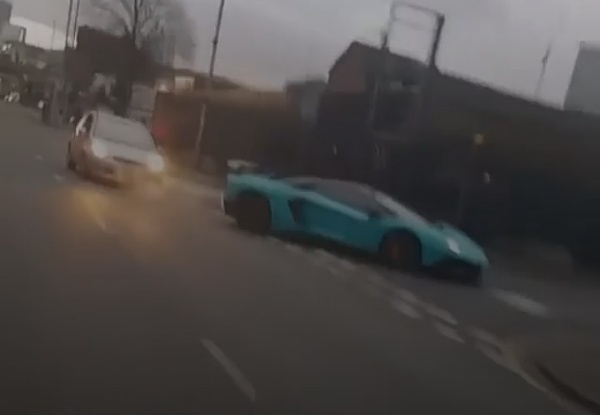 As the Lambo brakes to turn, the silver Ford Fiesta, which appears to react too slowly, slams into the back of the expensive ride.
Apparently the one to blame for the accident is the driver of the Ford Fiesta. According to reports, the runaway driver, who was later arrested, was on his phone, filming the supercar.
But who is to blame in this rear-ending crash? According to some online users, the Lambo driver should be blamed as he was accelerating moments before braking.
But most users believe the driver of the Fiesta should be held responsible. According to them, if he had kept more distance from the Lambo, the crash wouldn't have happened. Their belief is that rear driver should blame for a rear-end car accident.
Last month, a Lexus RX SUV rear-ended a ₦200m Rolls-Royce Ghost in Lagos, suffering a mangled front grille and a crumpled bonnet. This was followed by another crash involving a Danfo bus and a Range Rover Sport SUV worth ₦18m.