Manufacture & Import Low Or Emission Free Vehicles Only Into Nigeria –NADDC Boss Charges Stakeholders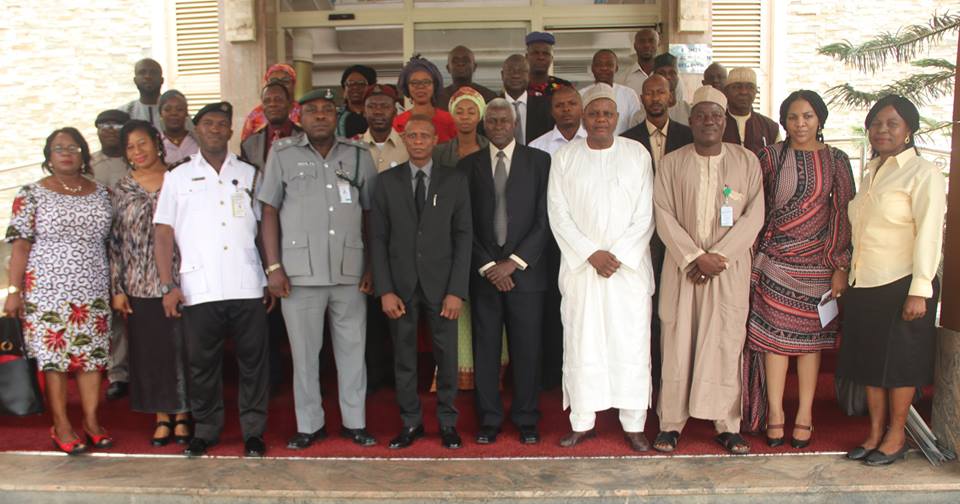 Lung infection, heart decease, cancer and many more illnesses are all over the Nigerian atmosphere due to vehicle emissions and generator fumes. Many Nigerians have become sensitive to this pervasive plague that has become a part of our society while some others are oblivious of this deadly killer that is hard to run away from no matter how much you lock your doors and windows.
In a bid to reconfirm the efforts by the National Automotive Design and Development Council (NADDC) to reduce greenhouse gas emissions, the Director General, NADDC Jelani Aliyu MFR. has charged importers and manufacturers in the local auto sector to import and manufacture only vehicles with zero or low emission.
The Director General made this call at the presentation of findings of the development of fuel economy baseline and inventory in Nigeria held at Ibeto hotel, Abuja, Wednesday 17th April 2019.
He said over the years, there has been no specific emission level set for importers rather than the age –limit emission which is fifteen (15) years. Consequently, the NADDC is in the forefront of developing and implementing policies for sustainable low emission transport system in Nigeria in line with UN Environment Programme particularly the UN Environment's Chemicals and Waste Sub-programme 2018-2019 and Climate Change Sub-progrmme 2018-2019 of which the expectation is "To strengthen the ability of Countries to move towards climate-resilient and low emission pathways for sustainable development and human well-being"
Jelani seized the opportunity to commend other relevant stakeholders for their efforts towards data gathering; computation and contributions made so far for the project, and also thanked the Global Economy Initiative (GFEI) represented at the programme by Prof. James Nyan'aga for GFEI effort and innovation which according to him would improve the policy implementation, promote and encourage the use of clean fuel and clean vehicle in Nigeria.