"Even God Supports Stealing" , Nigeria Police Officer Says While Taking Bribe From A Motorist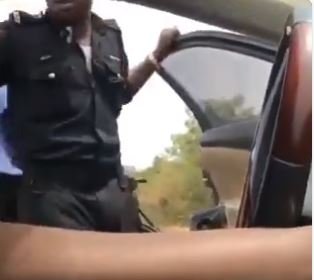 "Even God support stealing".
This blasphemous words emerged from an officer of the Nigeria Police force recently.
He made the statement during an effort to convince a motorist to part ways with some bribe money for him and his colleagues at a checkpoint.
Watch the video below.