Angry FUTA Students Protest After A Reckless Driver Killed A Student (Photos)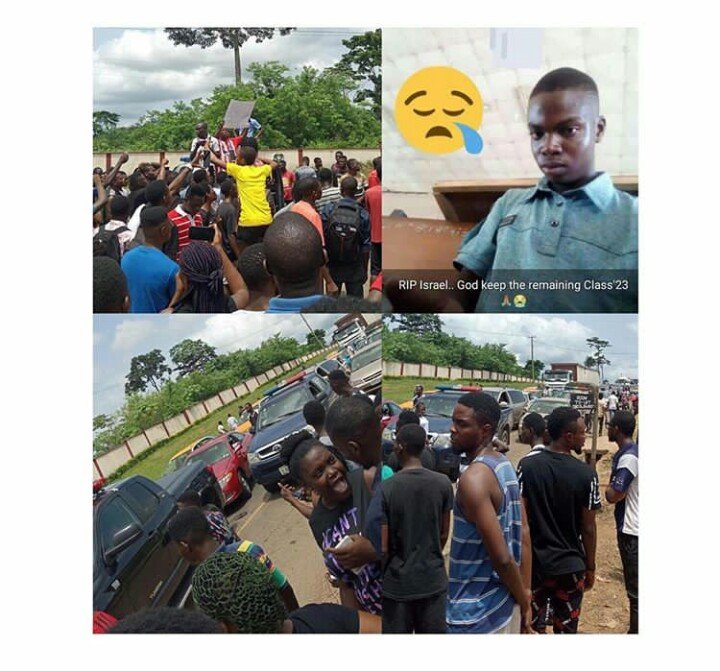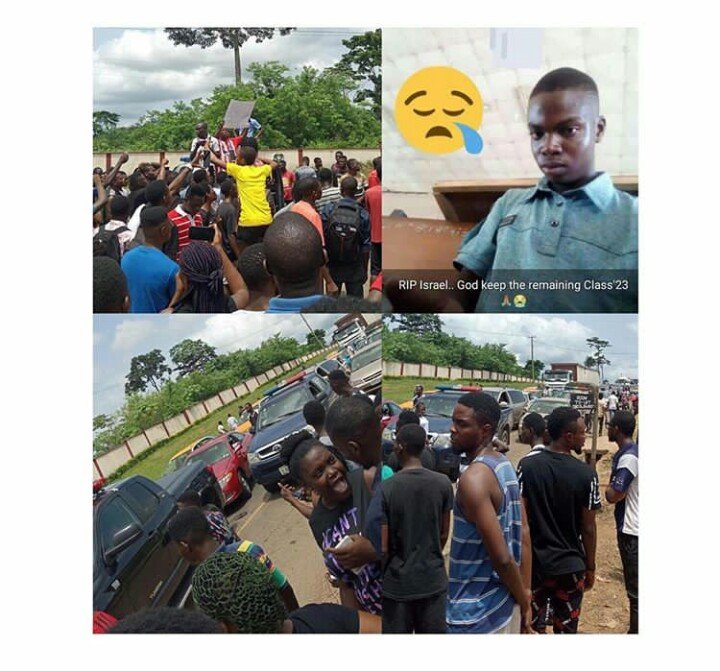 A student of Federal University of Technology, Akure, FUTA, was killed by a reckless driver and it stirred up a very serious protest from the students of the tertiary institution.
The victim whose name is Adeniyi Israel, of the Department of Mathematics, lost his life after he was knocked down yesterday at Wesco Junction along the Akure-Ilesha Expressway.
The students were angered by the demise of one of them who got killed by a reckless driver. The students in protest took over the road demanding the construction of speed breakers on the roads.